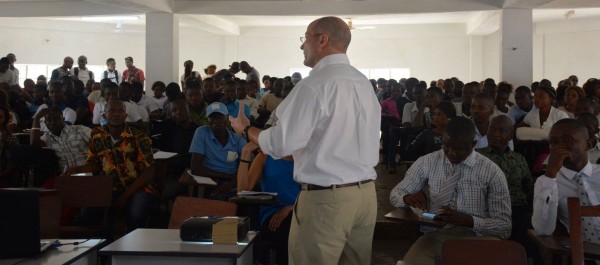 From February 1 to 4, the U.S. Ambassador to Sierra Leone, John Hoover, traveled to Bo and Kenema as his first, extensive outreach to eastern Sierra Leone.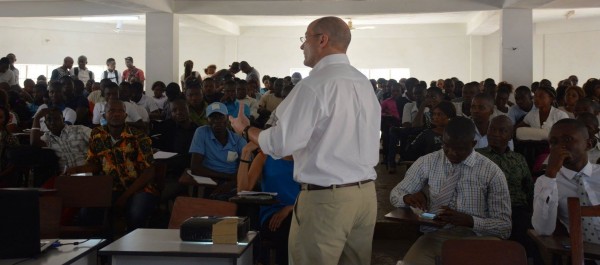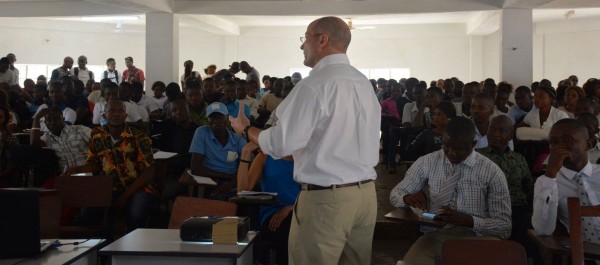 During his visit, Ambassador Hoover met with a diverse range of community members including civil society leaders, Paramount Chiefs, Local Council representatives, college and secondary school students, female entrepreneurs, U.S. Exchange Program alumni, the Gola Rainforest National Park leadership, the Mayor of Bo, and members of the Bo Recycling program.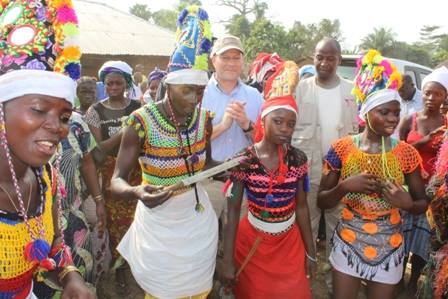 At the Kenema Government Hospital, Ambassador Hoover toured the construction site of the Infectious Disease Ward funded by the U.S. that will provide a facility to receive Lassa fever, Ebola or other infectious disease patients.
The Ambassador closed his tour by visiting a small village that had received funds from the U.S. Embassy Small Grants Program to provide goats and rice to community members impacted by the Ebola outbreak.