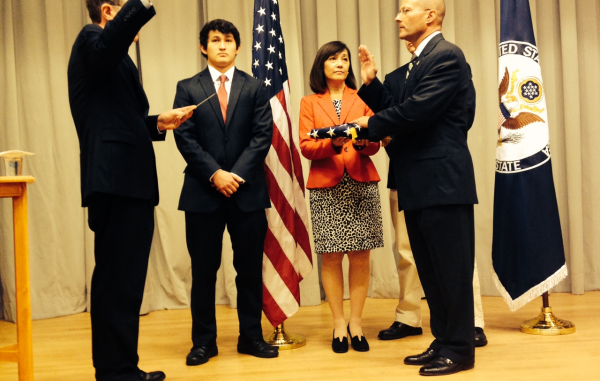 In a colourful ceremony on Monday 22nd. September, 2014 at the George Marshall Hall at the Department of State in Washington D.C., Ambassador-designate to Sierra Leone, Mr. John Hoover, a career diplomat, was sworn in by Undersecretary of State, Mr. Patrick Kennedy as the new Ambassador to Sierra Leone.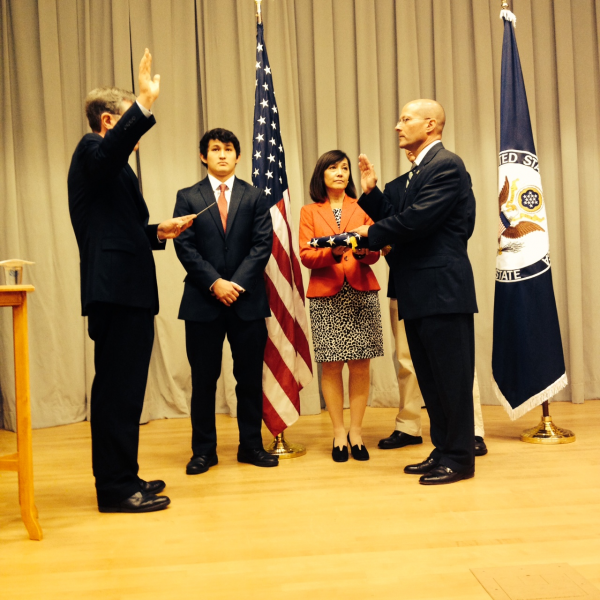 Ambassador Hoover, in his statement, noted that he was going to Sierra Leone at a very critical moment in the country's history as it continues to battle the Ebola pandemic. He however expressed great optimism that with the international community now rising up to the challenge, and the assistance of the United States in particular, the pandemic will soon be a thing of the past. He said he will do whatever it takes to make his contribution towards the eradication of this scourge so that the country will once more continue on its path of socio-economic development.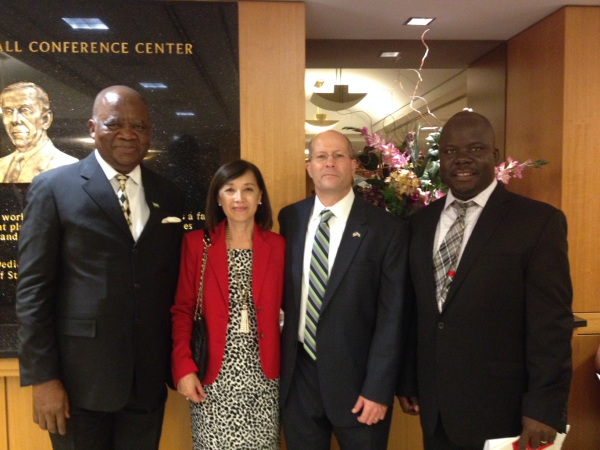 Ambassador Hoover expressed gratitude to President Obama and Secretary of State John Kerry and to all who have contributed to the realization of this day, including his parents who were at the ceremony, and thanked Ambassador Ibrahim S. Conteh, the Deputy Chief of Mission, for sparing the time to grace the occasion.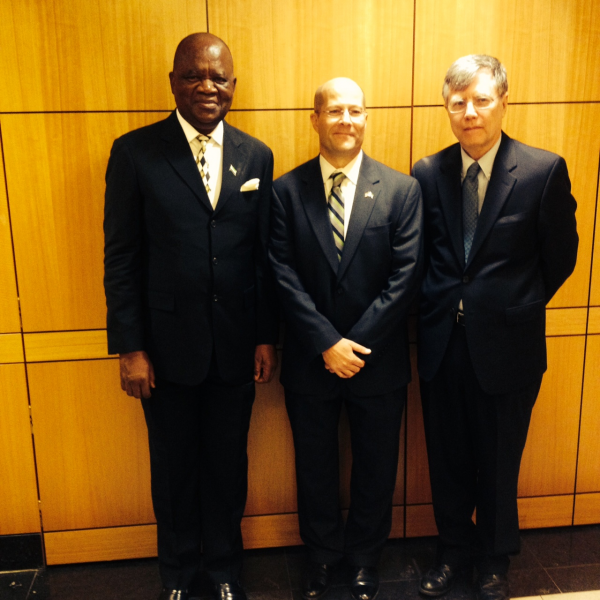 Also present at the ceremony were his wife, the two sons, his sister, Ambassador Samuels, former Ambassador to Sierra Leone, colleagues in the Department of State who turned out in their numbers to attend the ceremony, and other extended family members, some of whom flew from Taiwan. The occasion was climaxed by a reception and photo opportunities.
Accompanying Ambassador Conteh was Mr. Edward Kawah, First Secretary of the Embassy.