STATEMENT BY THE MINISTER OF HEALTH AND SANITATION, DR. ABU BAKARR FOFANAH TO MARK THE END OF THE SECOND OUTBREAK OF EBOLA VIRUS DISEASE IN SIERRA LEONE
Dear Listeners and Viewers,
I am pleased to announce that, the Government of Sierra Leone, through the Ministry of Health and Sanitation, has been informed by the World Public Health Governing body, the Health Organization that the second outbreak of Ebola virus disease which was announced on the 2nd January 2016 has ended today Thursday 17th March 2016.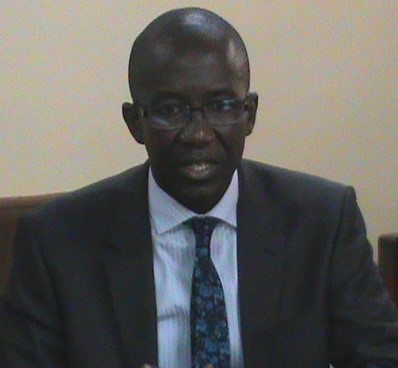 Health and Sanitation Minister, Dr. Abu Bakarr Fofanah
On behalf of His Excellency the President, Dr. Ernest Bai Koroma and his Government, I want to seize this joyous moment to thank you the people of this country for your contribution to the success we are celebrating today. In the same vein, let me also take this opportunity to extend the deep appreciation to His Excellency, the President, his Government, and people to our Health Development Partners who are simply too many to mention individually in this short statement.
Since the world's first recorded outbreak of EVD, in Zaire, in 1976, there has been about 40 outbreaks globally, 35 of which occurred in Africa. Except for South Africa, which has experienced only one outbreak in 1996 and has not recorded another since, each of the other countries have had more than one outbreak of EVD, some as many as five.
What this record id telling us is that once a country has had an outbreak of EVD, it is more a question of when and where within the country the next outbreak will spring up. In this regards, our collective focus should be on how we can strengthen our health system so that we are better prepared to respond robustly to any future attack by the virus as we did in the just ended second outbreak.
We want to remember all those who have lost their lives in the two outbreaks. May their souls rest in perfect peace. I also want to salute our first line responders, who are always there when duty calls.
Lastly, let me take this opportunity again to re-echo the previous message of His Excellency, the President on need to avoid stigmatizing our survivors. Let us continue to embrace them and give them all the support they need.
I thank you all for listening.