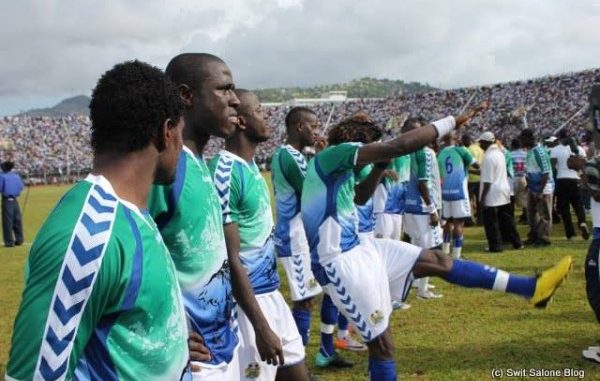 I have been silent on the charade going on with Sierra Leone soccer but with the way our players are excelling themselves it is time for the Sierra Leone Football Association to start putting its house in order.
The starting point should be the Minister of Sports, Hon. Paul Kamara. He has to start addressing the concerns of stakeholders and soccer lovers. He needs to call a meeting with all stakeholders and representatives of clubs and the various associations to try to create an atmosphere and culture of dialogue and consultations with them on the factors undermining the development of sports in Sierra Leone.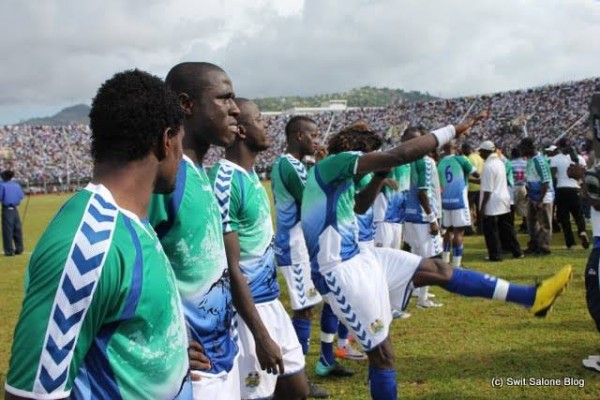 The minister needs to reassure concerned Sierra Leoneans that his ministry and SLFA are ready to work with stakeholders and representatives of clubs and organizations to tackle the thorny problems facing the game.
We need to hear the minister's own side of the story in a clear, convincing and unequivocal manner. I also have some evidence of match-fixing in the past. I have watched Leone Stars in Liberia, Ivory Coast and Ghana and they seem to play better away than at home but I was puzzled at the manner they lost matches until I found out that some results were fixed. If the minister has evidence , he must come out with it and address it with the soccer body at large , instead of taking unilateral actions that do not solve the problem.
I am not accusing the minister of anything or imputing wrongdoing from him or believing the salacious allegations being made against him. I am just making my own suggestions as a concerned citizen, soccer-lover and one-time stakeholder and promoter of Sierra Leone sports in the local and international media.
Since he came to power, President Ernest Koroma has demonstrated his commitment to develop sports in Sierra Leone. He came to power at a time when all the countries in Africa face the daunting problems of flight of soccer talents for greener shores and dwindling resources , yet he has done well as a sportsman himself, to develop sports. The Wusum Stadium in Makeni, the Bo Stadium and the EBK Stadium in Newton bear testimony to this fact, not to mention the many financial contributions from his own resources.
However, things do not seem to be going well with sports because of a myriad of problems that need to be addressed by the Sports Ministry and SLFA.
The recent performance of the Shooting Stars and today's gallant performance in Swaziland by Leone Stars clearly demonstrate that our players have potentials and need to be further motivated.
We have a pool of retired soccer maestros that SLFA could use to help brainstorm about how to restore our former soccer glory–Stars like Atto Mensah, Paul Kpaka, Max Macauley, Leslie Allen, Sentu Johnson, Patrick Dangawallie , Frank Williams, Jeboh Sherrington, Christian Cole, Kolleh Dumbuya, Mohamed Kallon etc .etc. That is the reason for the success of countries like Ghana, Nigeria, Zambia and the Ivory Coast. They utilize the wisdom and experience of their soccer heroes.