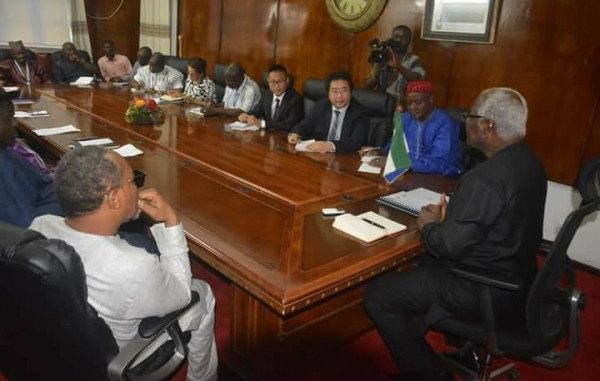 By State House Communication Unit
China's Henan International Cooperation Group on Friday January 20 signed a contract with the Sierra Leone Roads Authority (SLRA) to construct the Pendembu-Kailahun road of seventeen miles. Briefing President Dr Ernest Bai Koroma on the signing ceremony, the Minister of Works, Housing and Infrastructure, Hon. Alhaji Kemoh Sesay, said the project will last for 24 months and it is worth $24 million dollars.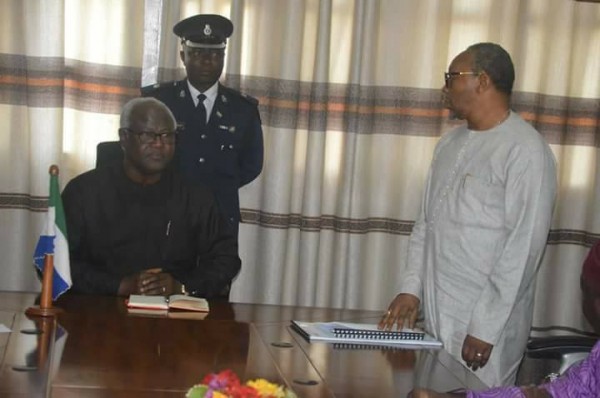 In his brief statement, President Koroma expressed satisfaction over the level of performance his government has made, given the deplorable condition of the country's road network before he assumed office in 2007. He called for speedy implementation of the project following a successful signing ceremony.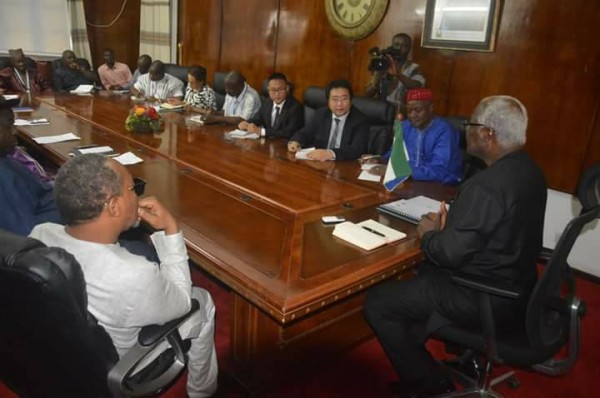 The president also urged the Ministry of Works, SLRA and civil society representatives to provide adequate monitoring of the project, and warned the consultant and contractor against variations, adherence to the project timeline as well as quality of work, which he said are key areas that government normally has problem with contractors.