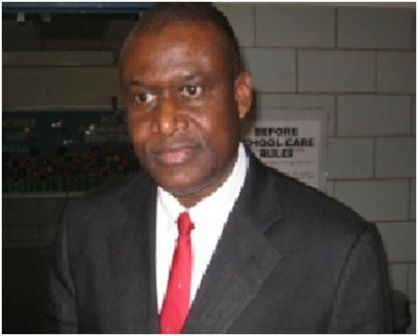 By Abdul R. Bedor Kamara
The Member of Parliament for Constituency 049, Port Loko District, Alhaji Seray Dumbuya on
Sunday 27th March, 2016 officially laid the foundation stone for the
construction of a police post and community center, the first in that part of
the chiefdom in addition to donating building materials to the community for
the project through self-help.
The ceremony took place at 'Two Ose' Magbegberah, Maforki Chiefdom, Port Loko District.
Alhaji Seray Dumbuya said that Magbegberah is the home town of the late Vice President S. I.
Koroma who imbibed in the people the spirit of self-help to construct the Port
Loko Teachers' College, Government Hospital and the Bai Bureh Memorial Hall
among others.
He also disclosed that during his campaign, he promised that if elected, he would emulate the
footsteps of the late S. I. Koroma to enhance the development of his
constituency informing, "this initiative is not only for the construction of
the community center but other projects like secondary schools and micro credit
facilities as the President is sincerely committed to support development
projects in the country,"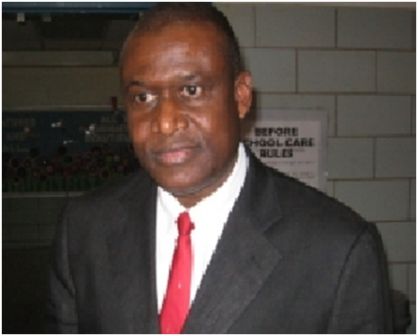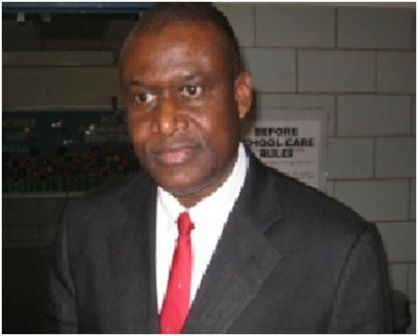 Alhaji Seray Dumbuya further revealed that President Ernest Bai Koroma may be present at the
opening of the community center as the people are also expecting the
installation of street solar lights for which he admonished stakeholders and
youths to unite for the development of the constituency.
The Councilor of Ward 171, Constituency 049, Sallieu System Kargbo, who chaired the ceremony,
lauded the Member of Parliament for undertaking the laudable venture and
recalled the Ebola outbreak when the MP visited the constituency assuring his
people that his doors are always open to them.
He further revealed that culverts have been constructed and distributed to inaccessible
riverine villages.
One of the senior stakeholders in Magbegberah, Abass Mansaray, commended Alhaji Seray Dumbuya for
his unflinching support to the community and emulating the sterling example of
the late S. I. Koroma and appealed to chiefs and other stakeholders to be
patriotic.
"We must be patriotic to work for our country. Lets be patient with some of our
politicians. This building is for the entire Lower Maforki to be used for
meetings and other public functions. I want to guarantee all of the unflinching
support of stakeholders to the project," he underlined.
Port Loko District Council Deputy Chairman, Santigie Ibrahim Bangura revealed that there
are thirty-four councilors representing different wards in the Council all
working towards the development of their respective wards and admonished the
people to respect traditional leaders and other stakeholders.
Singing songs of praise in honor of the Member of Parliament climaxed the ceremony.