By Sanpha Sesay
The Texas Chief
Dallas, Texas, USA May 22, 2016. Time has now permitted me to give a recital of the abilities and establishment of the woman I desire to place in ranking as the best public servant in the EBK administration if not ever in the history of Sierra Leone. It is not my purpose actually to deliver an oration regarding her qualifications and experience because they are all well known to the people of Sierra Leone since she was serving in the Attitudinal and Behavioral Change (ABC) as Director and second in command.
Nannette in South Africa
What actually inspires me to impart this knowledge of facts about Ms. Thomas was a call I personally made to Freetown today, May 22, 2016, to so many people inquiring about the performance of the Minister of Parliamentary and Public Affairs. It is amazing that the first person who made a recommendation in response to my question was from the other side of a political party. The person does not want his name be mentioned in a publication, but has said, "call a spade a spade, and despite I am against this administration, Nanette Thomas is an example of patriot Sierra Leonean and a good statesperson'. The gentleman felt extremely impressed over Ms. Thomas establishment in the ABC given the fact she reaches out people in every part of the country to inform them about what is wrong and what is right.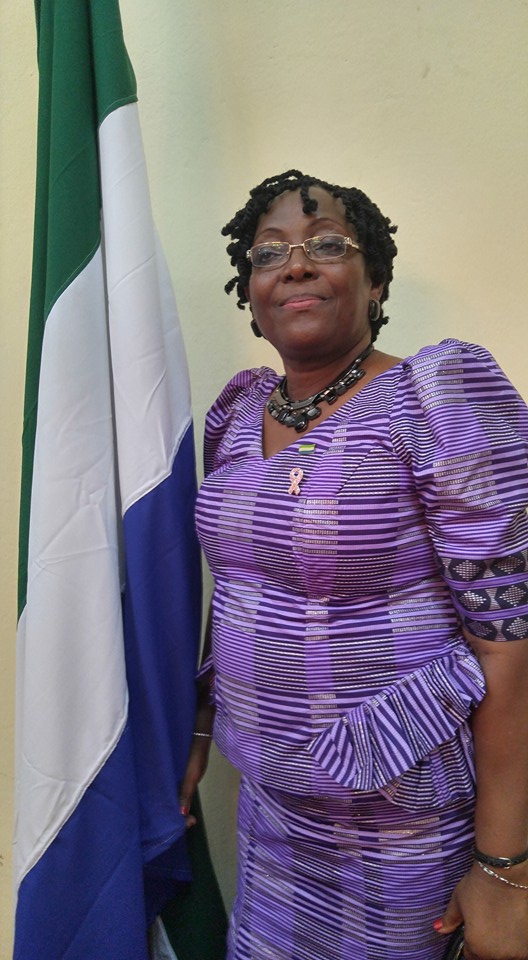 I decided to continue doing my findings before I could sit down on my desktop to relay this message to the public. Despite a lot of information about the Minister was found in the social media, I have to conduct interviews with credible people for the performance of the Iron Lady.
My last interview went on to Commissioner Daniel Buya Kanu who also endorsed Nanette Thomas to be a hard working Minister. He believes that immediately she assumes she will make difference in her Ministry. Commissioner Kanu, who is also reigning as Information Commissioner in the Northern Province, said that Ms. Thomas always placed her great talents at the service of her institution or the Ministry she heads. This new Minister will bring to the office competence, a conscience and an understanding heart, Commissioner Kanu said to one of the employees during a privilege conversation.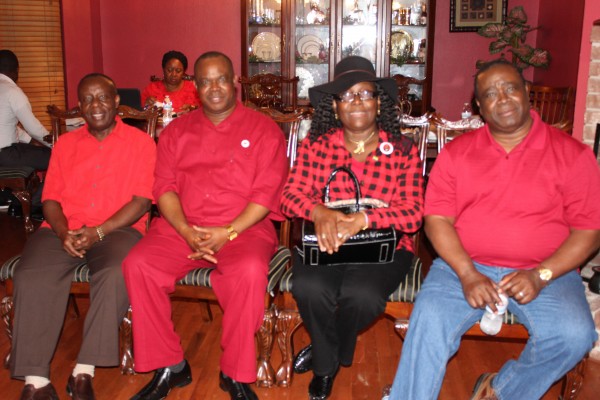 NANETTE AT APC DALLAS
Here in the United States, Ms. Nanette Thomas' successor in the APC-USA Dallas chapter, Mr. Sheik Daboh said that the new Minister of Political and Public Affairs is no stranger to him to see her high expectations. She has been a distinguished public official that has demonstrated a deep and abiding feeling not only for her party, the All People's Congress APC, but also for the people of Sierra Leone in general. I am sure EBK has now got a no-nonsense person in his cabinet, Sheik said.
The interview continues. Pastor John Kanu, a well renowned clergy man in Texas believes that Ms. Thomas has a moral excellence of public service. After two years of observing her work at the ABC, I have to ascertain that Nanette Thomas is endowed with relentless courage, vision, ability, and a profound faith in her enactment. She is one politician out of thousands of them that I trust can maintain her good relationship with her comrades no matter the position she held, Pastor Kanu asserted. Nanette Thomas is very magnanimous, but at the same time she has a profess rule of action that can never be compromised with indiscipline and corruption, Pastor Kanu said.
There are certain requirements that a good statesman must have and among those are the will, wisdom, loyalty/nationalism, and discipline. As Pastor Jon Kanu rightly pointed out, Ms. Thomas exhibits great wisdom and ability in directing the affairs of her Ministry, dealing with important public issues. It is significant that she has always served in positions where she could help and guide people, the Pastor added.