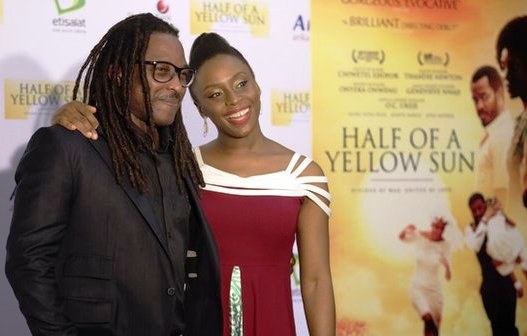 By Dennis Kabatto
The New York African Film Festival (NYAFF) will show the critically acclaimed Half of a Yellow Sun by National Book Critics Circle Award–winning Nigerian author Chimamanda Ngozi Adichie and four dozen films, as part of its 21st edition which begins Wednesday, May 7 -13 at The Film Society of Lincoln Center (FSLC) in New York City.
"There are 48 films from Cairo to Cape Town represented in this festival and there are several films that are made by people who are of non-African heritage," said Sierra Leonean born AFF Executive Director and NYAFF Founder Mahen Bonetti during a brief phone inquiry from her office in Manhattan early Tuesday on the eve of Opening Night.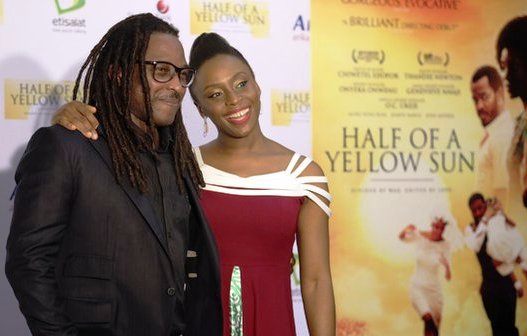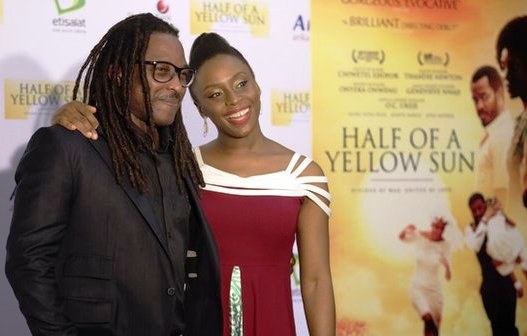 Bonetti said, "We have films that are made by African Diaspora filmmakers and younger filmmakers who identify as African Americans because they were born and raised here in the US but it is likely that one of their parents are from an African country."
The three-week long festival will present eleven features and eight short films from various African nations and the Diaspora during the first half at the Lincoln Center. It would then proceed to the Cinema at the Maysles Documentary Center in Harlem on Thursday, May 15 and culminate at the Brooklyn Academy of Music's BAMcinématek.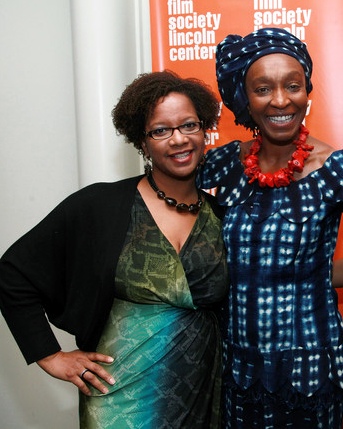 A Nollywood – Nigeria's equivalent of Hollywood – dark comedy "Confusion Na War" by Kenneth Gyang is Opening Night's feature presentation dedicated to Nigeria's centenary independence celebration.
The Closing Night film at FSLC on Tuesday, May 13, will be Med Hondo's Sarraounia, a real-life drama of the Battle of Lougou between Azna Queen Sarraounia against French Colonial Forces of the Voulet-Chanoine Mission in 1899 and first prize winner at the Pan African Film and Television Festival of Ouagadougou (FESPACO) in 1987.
This year's festival also includes an exhibition Digital Africa hosted by the Frieda and Roy Furman Gallery in Manhattan from May 8 – 13, featuring the works of Congolese and American photographers.
The festival will also screen documentaries exploring a wide range of topics from women's rights issues to "Revolution and Liberation" including director Roy Agyemang's documentary Mugabe: Villain or Hero? Depicting President Mugabe as once revered as a hero and even knighted by the Queen of England but became a monster when he started to seize land from white farmers after the British government reneged on promises to ensure settlement made at the 1979 Lancaster House agreement to end white rule in former Rhodesia now Zimbabwe.
In her documentary Bastards,director Deborah Perkin follows a single mother, beaten and raped at 14 and discarded as she fights in Moroccan court to legitimize her sham marriage, thus ensuring a future for the daughter born out of her nightmare.
A trailer of 19 films scheduled for screening during the course of the festival distributed in a recent press release is available here:file:///C:/Users/Guest/AppData/Local/Temp/Temp1_NYAFF2014Trailers.docx.zip/NYAFF2014Trailers.docx.html
"There are long and proud cinematic traditions in countries all over the African continent, and at the same time there are new voices and new means of expression. We are happy that the festival this year will be able to share the work of these artists, who are exploring both myth and modernity," said FSLC Associate Director of Programming Marian Masone.
All screenings at (FSLC) will take place in the Walter Reade Theater, 165 West 65th Street (between Broadway and Amsterdam) and the Elinor Bunin Munroe Film Center, 144 West 65th Street (between Broadway and Amsterdam).
For a complete festival schedule visit: http://www.africanfilmny.org/category/festival/