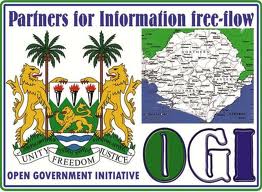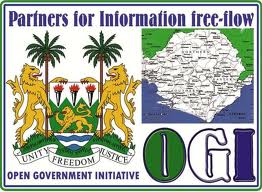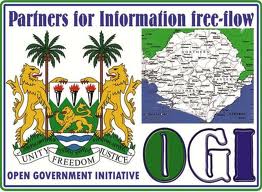 SIERRA LEONE DIASPORA OPEN GOVERNMENT INITIATIVE MEETING ON APRIL 6, 2014
The Open Government Initiative (OGI), Sierra Leone requests the honor of your presence at a diaspora consultation and outreach meeting with the Secretariat. The OGI was established by the Government of Sierra Leone in 2008 to act as a 'middle-man' between the state and the public.
Over the years, the OGI, working based on the tenets of transparency, accountability and citizens' participation has held several workshops, meetings and dialogue between the citizens of Sierra Leone and their government (inclusive of the executive, legislative and judiciary).  While we have engaged the diaspora in some minimal capacity in the past we are far from being where we want to be with regard to diaspora involvement in the governance of their country.  However, we now want to re-open the opportunity to have the diaspora make more meaningful contributions via a sustainable partnership.
You will listen to presentations from the Sierra Leone-based OGI on the Agenda for Prosperity, the on-going Constitutional Review and the most recent novelty, the Open Government Partnership. All of these topics present an opportunity for the diaspora to make government more transparent, more accountable, and more engaging with regard to dialog and participation with their ancestral land.  We will take your feedback to government and will hope to sustain on-going dialog thereafter.
The event will be held on Sunday, April 6th, 2014 from 3:00 pm – 7:00 pm at the World Bank on 701 18th Street, NW, Washington, D.C. 20433.
Your response to this invitation is required for this important event as seating is limited and will be honored on a first-come-first-serve basis. 
We are appealing to all Sierra Leoneans who can attend to do so and make your views known to the Government of Sierra Leone.  You can RSVP by sending an email to amassally@ogi.gov.sl or saloneamadu@gmail.com or by calling him directly on +469.328.1072.
Regards,
Amadu Massally
Coordinator, Open Government Initiative