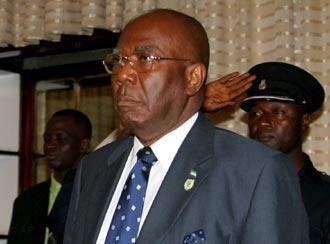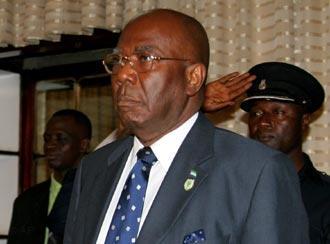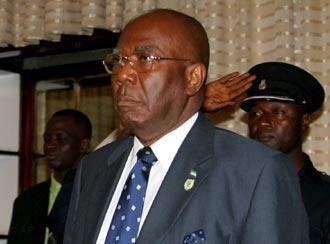 PRESIDENT TEJAN KABBAH
PRESS STATEMENT
THURSDAY, 19 JANUARY 2006
The attention of His Excellency the President, Alhaji Dr. Ahmad Tejan Kabbah, has been drawn to publications of 'FOR DI PEOPLE' newspaper of Monday and Tuesday 16 and 17 January 2006, carrying a photograph of a building which the newspaper claims to be owned by His Excellency the President in Conakry, Republic of Guinea.
In this connection, His Excellency the President wishes it to be known that he has no house in Conakry, the Republic of Guinea, or in any other part of the world for that matter, except in Sierra Leone.
The said newspaper publication attributing ownership of the said building in Conakry to His Excellency the President is therefore completely false and malicious.
This attempt to malign the President is viewed with grave concern and unless a retraction is published by 'FOR DI PEOPLE' newspaper within seven (7) working days, the President shall in his private capacity have no option but to take appropriate legal steps.
By copy of this statement which has been extended to the Editor of 'FOR DI PEOPLE' newspaper, the said Editor is hereby duly notified of its content.