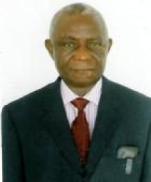 While investigations into alleged assassination attempt  on the leader and presidential candidate of the People Movement for Democratic Change(  PMDC) leader,  Charles Francis Margai along the Waterloo/  Masiaka Highway continues, the party has accused the  ruling Sierra Leone Peoples Party( SLPP) front runner in the approaching August polls, vice President Solomon Berewa , of carrying thugs in one of his convoy vehicles to Freetown.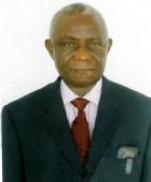 The thugs, the  PMDC alleged,  were arrested in Bo city onboard a car with arms and taken to the police station on the pretext being held in detention but were released and later seen in one of Vice President Solomon Berewa's  convoy of  jeeps heading for the city.
A statement issued from the party's secretariat states: "The concern for insecurity has serious implication for the August 11th elections. We  therefore urge all concerned  to ensure that the PMDC leader, members and supporter are not harmed as we approach the day of polling.  Any violence against our members would ignite chaos  " , the statement maintains.

Like other pressure groups,  another concern raised by the party is the Libyan leader Col. Mohamed Gaddfi's visit to Sierra Leone which  the PMDC described as the painful irony of the SLPP government's  uncanny and ill-advised haste to embrace  the man who played a leading role in the training, arming and financing  of the Revolutionary United Front (RUF) rebels who destroyed the country during the eleven year civil war.

The party hence called on all to be very much critical of the SLPP government's gimmicks and not to fall for them. The PMDC  said the people are now forced to be poor.  The PMDC added  that it will not allow any government to sell us cheaply to an individual who played a responsible role in financing, training and in arming the Revolutionary United Front (RUF) rebels to destroy the country,  maim and kill Sierra Leoneans.

The PMDC further said in the statement that the SLPP government is insensitive to the strong feelings the People have against Gadaffi whom they maintains owes Sierra Leone a huge apology and war reparation. The party  added that as long as he provides some buses during an elections period and generously finances SLPP's  elections campaign, President Alhaji Dr. Ahmed Tejan Kabbah has deliberately forgotten his statement to the Truth and Reconciliation Commission about Gaddfi' s despicable role in the civil war.

In order to get reactions from the SLPP side, Presidential candidate Vice President Solomon Berewa told this medium on a cell phone : "I  don't  know anything about that at all. If I start to react to those kinds of allegations you journalists will have nothing to do. You go to Bo and talk to the Police there maybe they will explain to you better. "

However efforts to get comments from the Bo Police have up to the time of posting the article proved futile.