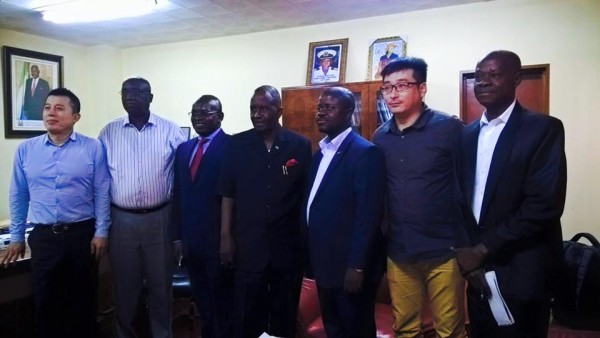 A team of potential investors from China had completed a weeklong fact finding mission with the Sierra Leone Embassy in the People's Republic of China, through its Head of Chancery(Unisa Sahid Kamara) and Information Attaché (John Baimba Sesay) on investment potentials in Sierra Leone.
The team of two Chinese investors have expressed interest in investing in the marine sector in Sierra Leone.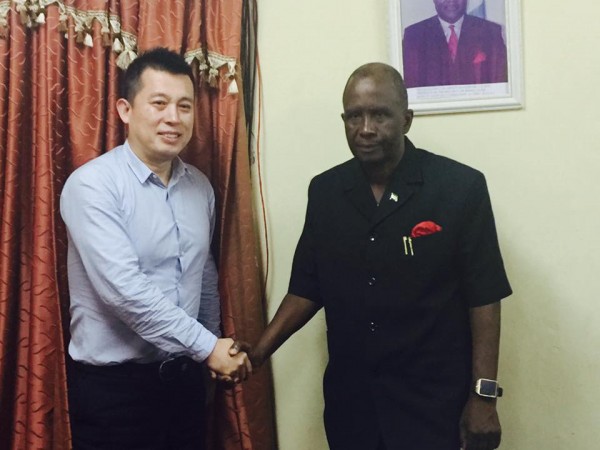 During their weeklong visit to Sierra Leone ,the delegation from the Embassy and Dalian Dragon-Leader Import and Export held meetings with the Ministers of Agriculture, Forestry and Food Security and Fisheries and Marine Resources Dr Sam Sesay and Hon.Pat-Sowe respectively, CEO of the SLIEPA, and the Honorable Vice President, Dr Victor Bockarie Foh, amongst others.
During the meetings with the Minitsers, the delegation were taken through the investment opportunities in the ministries.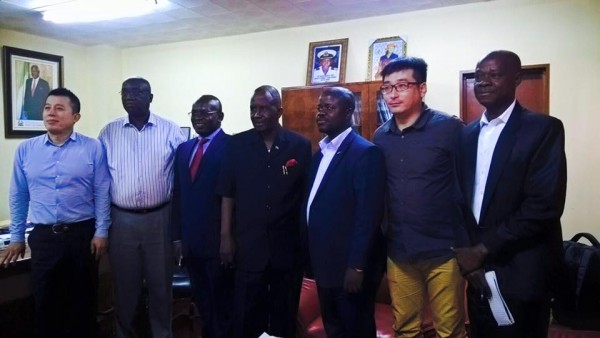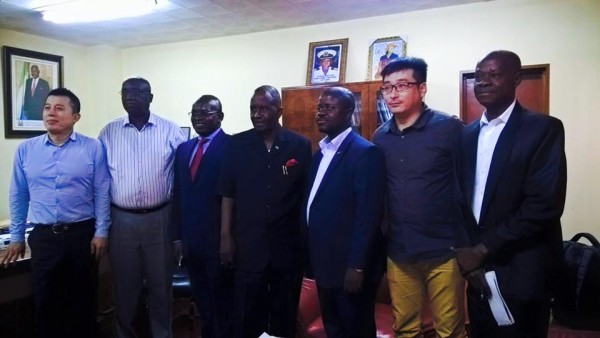 SLIEPA on their part explained all the investment potentials in all sectors across the country and encouraged the Chinese to make use of the available options now. Raymond Gbekie CEO of SLIEPA said Sierra Leone is ready to welcome credible investors and commended the group for working with the Embassy in China in finding out what investment are available in the country.
The Honorable Vice President thanked the Embassy in China for the hard work, whilst assuring the Chinese team of the country's readiness to welcome them. China, he said is a friend of Sierra Leone and as such both countries should be supportive of each other.
Both officials from the Embassy promised to continue to encourage credible investors given China's economic strength and with the investment opportunities now available in Sierra Leone.
Meanwhile the Chinese have made clear their desire to investment in the Marine Sector . They have since left for China will plans to visit in the coming months to further discussions.