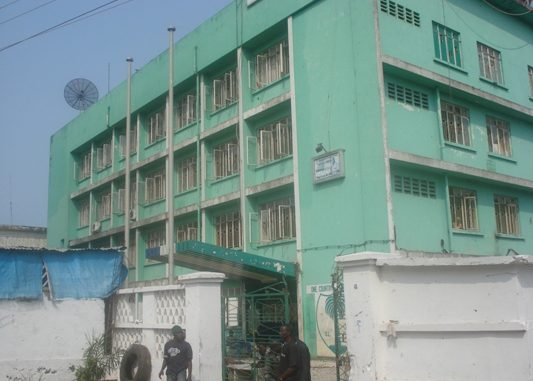 In line with its mandate, the Political Parties Registration Commission (PPRC) carefully monitored the electoral cycle process from political parties participation in Political Parties Liaison Committee (PPLC) meetings, initiation and passage into law the Public Elections Act, to monitoring of Campaigns and rallies,  participation of all political parties in verification of the Biometric Voter Register (BVR) in Brussels, Belgium to the periodic submission of NEC's operational  progress reports to the Steering Committee on the Election Basket Fund (EBF) comprising of the Office of National Security (ONS), National Elections Watch (NEW), the Judiciary, Ministry of Justice and International Development partners. Huge resources from the Government of Sierra Leone and Development Partners were invested to ensure a credible election. 2.     ELECTORAL OUTCOME  
Again, pursuant to its constitutional and statutory Mandates, the Political Parties Registration Commission (PPRC) monitored the conduct of political parties in the multi-tier elections conducted by the National Electoral Commission on 17th November, 2012. The Commission was satisfied that all political parties conducted their affairs peacefully and within the bounds of the law.
Furthermore, the PPRC was satisfied with the management of the elections by NEC which engendered the good conduct of all party operatives nationwide.
3.      PROMOTION OF DEMOCRATIC TENETS BY POLITICAL PARTIES
The Commission is in receipt of the Press Statement issued by the National Executive Council of the Sierra Leone People's Party (SLPP). The Commission is concerned about the Party's directives for its elected representatives to stay away from Parliamentary and local council proceedings respectively until further notice. However, the Commission wishes to draw the attention of the Party Leaders and the National Executive Council to Section 35 (1) of the 1991 Constitution of Sierra Leone. The Section provides thus:
"…political parties may be established to participate in shaping the
Political will of the people, to disseminate information on political
Ideas, and social and economic programmes of a national character,
And to sponsor candidates for presidential, parliamentary or
Local Government Elections."
Furthermore, the above constitutional provision is in tandem with Section 6 (2) (b) of the Political Parties Act of 2002 which mandates the Commission:
"To Monitor the accountability of political parties to their membership
And to the electorate of Sierra Leone."
The Commission is of the view that the directive is rather unfortunate and calls on the SLPP to rescind same. This is based on the fact that when the electorate voted for the SLPP they did so on the understanding that they will participate in the proceedings of parliament and Local Councils and not to stay away from Parliament and local Councils.
However, the Commission urges the SLPP to use available legal forums to address their grievances if any.  The Commission will continue to monitor this matter
 # End of Release #
 For more Information Contact: 076823955/078201770/078201770