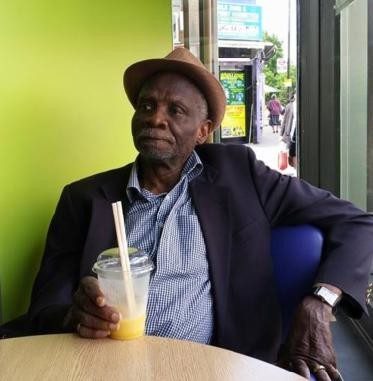 Sierra Leoneans are telephoning and texting one another and asking for prayers for the welfare of the 72 year old father of the Publisher of the Awareness Times newspaper , Dr. Sylvia O. Blyden , who has been missing in London since Friday.
Mr. Edward Babatunde Blyden , also father of a popular Christian sister and minister of the gospel , Madam Babsy Kaye, went out on Friday to do some shopping and has yet to return home . He is also the husband of retired  Sierra Leonean civil servant, Mrs. Sylvia Blyden.  His whereabouts are not known. He is diabetic , according to his daughter, Sylvia,  and concern has mounted among family and Sierra Leoneans.

MR. EDWARD BABATUNDE BLYDEN 
It was yesterday, Sunday, when the Awareness Times Publisher sent shock chills down the spines of Sierra Leoneans in the social media with the announcement that her father has been missing for 48 hours.  The seriousness of the situation soon got Sierra Leoneans telephoning, e-mailing and texting one another to demand prayers and help for the former  pensioner .
COCORIOKO  is calling on all its readers in the United Kingdom to come out in full to help seek clues that would help to trace the whereabouts of  the beloved father of our journalism colleague and christian sister . We are also helping to reiterate the appeal of the family to all our readers and Sierra Leoneans for prayers for the missing father . With God, all things are possible.
The last time another Sierra Leonean, a diabetic, Mr. Maitland Cole ( Of blessed memory ) , was involved in a similar episode two years ago , he was later found safe in a hospital in London.
__________________________________-
SYLVIA BLYDEN'S APPEAL
My Dad is missing in London. He is now a British citizen and a pensioner having retired from his job in London few years back. He left his house to go to the shop on Friday morning. Did not come back. A very serious situation. The entire Police in his area are now searching for him. It is all so unbelievable. He has now been missing for over 48 hours. He is 72 years old and prone to Diabetes attacks. His carer said he did not eat his breakfast on Friday morning but got dressed and headed for the shops. He has not been seen since. Last person who saw him was his neighbour and he waved to her happily as he headed in direction of the shop.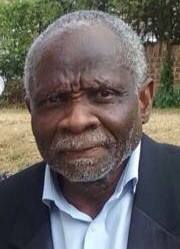 His neighbour says this was around 11am on Friday. That is the last time he has been seen. The Police have checked the CCTV video recordings inside the shop and he never entered there.
It is now a high incidence matter and the Police are using extra manpower, sniffer dogs on the ground and helicopter from the air to search for him. Police using the helicopter over a specified radius around the house in case he collapsed in a field or something.
Hospitals and mortuaries have not recorded any male fitting his description in last 72 hours. We had a hope in one hospital that had a male forgetting his name but when my family went to check, it was apparently not him.
Lewisham Police is now using Twitter & Facebook social media to help locate him.
Please keep him in your prayers and yes, please share. The more people who know, the higher the chances of finding him. We got the tip of unknown man from Hammersmith hospital when my sister shared the Lewisham Police tweet. Though it was not him but one never knows. So please help by sharing.
DR. SYLVIA O. BLYDEN , PUBLISHER OF THE AWARENESS TIMES NEWSPAPER OF SIERRA LEONE
______________________________
METROPOLITAN POLICE NEWS
Appeal for missing man
News  •  Aug 10, 2015 09:25 BST
[Missing: Edward Blyden]
Police in Lewisham are continuing to appeal for information after a pensioner went missing from his home.
Edward Blyden, 72, of Bell Green Lane, Sydenham, has not been since 10:00hrs on Friday, 7 August.
Mr Blyden is described as a dark skinned black man, around 5ft 10ins tall, of slim build with shaven grey hair and grey stubble.
He was last seen wearing a dark coat, dark trousers and dark shoes, pushing his silver Zimmer frame on wheels.
He wears a silver bracelet with the engraved initials S A C O, and several rings on his left hand.
Officers are growingly increasingly concerned for Mr Blyden's welfare.
Anyone with information on his whereaboouts is asked to call the police non-emergency line on 101 quoting reference 15MIS031172.