By State Communications Unit
The 44th Session of the Authority of ECOWAS Heads of State and Government has commenced today in the Ivorian City of Yamoussoukro.
Leading a 12 man delegation to the Summit, President Dr Ernest Bai Koroma will join his colleagues from ECOWAS member states at the President Hotel in Yamoussoukro to endorse the recommendations that emanated from the 31st Ordinary Meeting of the Mediation and Security Council of ECOWAS and the 13th Extra-Ordinary Session of the ECOWAS Council of Ministers which were held on the 25th and 26th March, 2014 in Yamoussoukro respectively.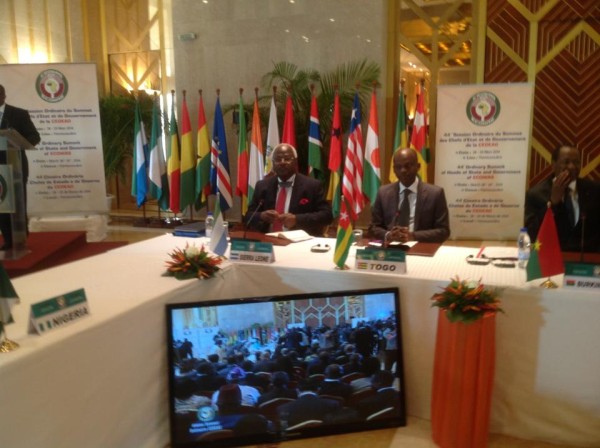 Amongst the critical issues that emerged from the Mediation and Security Council Meeting of ECOWAS were the political and Security situation in the regions, with particular emphasis on the recommendations emanating from the review of ECOWAS initiatives and responses to the multidimensional crises in Mali, and the latest developments in Guinea Bissau.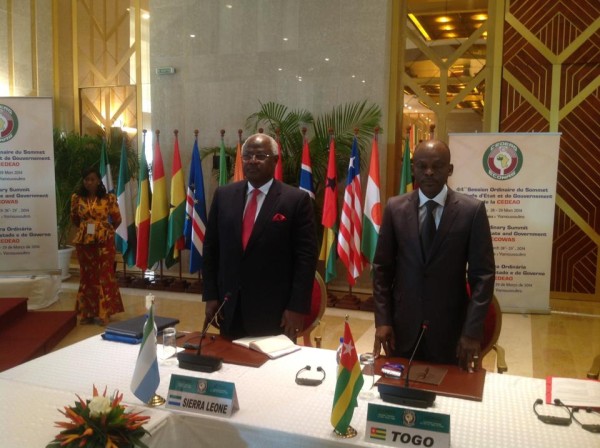 The Meeting of the ECOWAS Council of Ministers on the other hand was convened to consider the report of the conclusions of the Economic Partnership Agreement (EPA) between ECOWAS and European Union as well as to consider the final report of the Meeting of ECOWAS Ministers of Internal Affairs on the Biometric Identity Card and Abolition of Residence Card.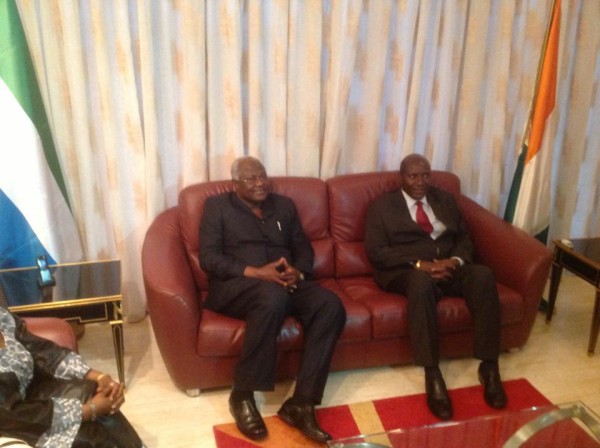 President Koroma  was received by Prime Minister of La Cote D'Ivoire, Daniel Kablan Duncan.
The recommendations that arose from both Meetings which were adopted by the ECOWAS Ministers of Foreign Affairs, Defence and Finance will be examined by the Heads of State and Government today for their endorsement.