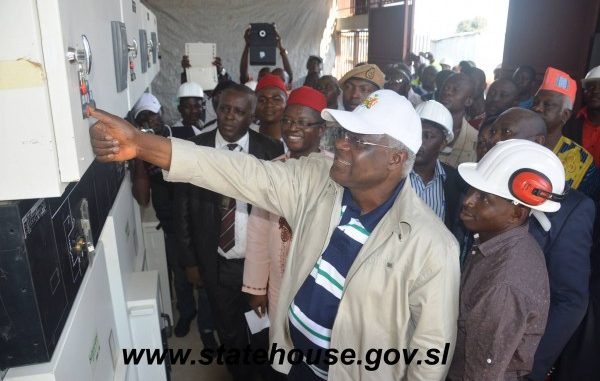 There was joy and excitement last Friday in Kono –The home of the Vice President , Alhaji Sam Sumana– when amid all the Ebola frenzy and his  preoccupations with its containment efforts , the development-oriented President Ernest Bai Koroma  initiated electricity supply in the district . For the first time in over 30 years, the people of Kono will start enjoying electricity once again.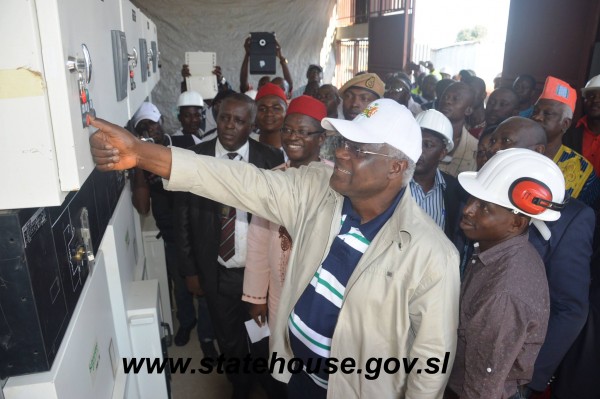 The last time there was electricity supply in  Kono , the old All People's Congress (APC )  of the late President Siaka Stevens was in power. It must be noted that neither the NPRC military junta that overthrew the old APC in 1992 , nor the Sierra Leone People's Party ( SLPP ) which ruled Sierra Leone from 1996 to 2007 were able to restore electricity to Kono, also the home of Sierra Leone's diamond industry.
President Koroma 's latest development initiative is another significant achievement for himself and the ruling APC  because it demonstrates 0nce again that the President loves every district in Sierra Leone , and that the APC was interested in the socio-economic and political development of Kono.