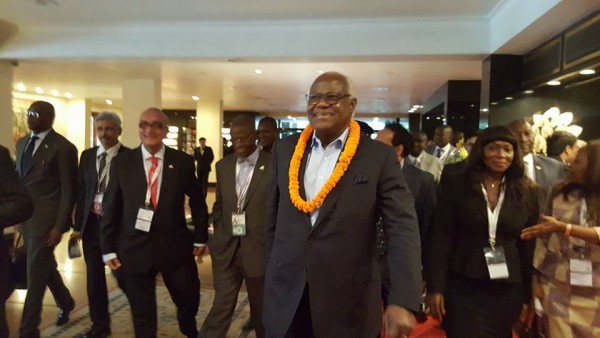 By State House Communication Unit
NEW DELHI, India, 28th October, 2015 – His Excellency President Dr Ernest Bai Koroma and entourage arrived safely in the Indian capital of New Delhi to attend the Third India-Africa Forum Summit.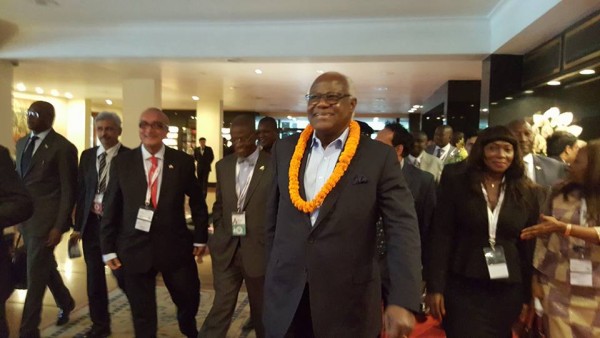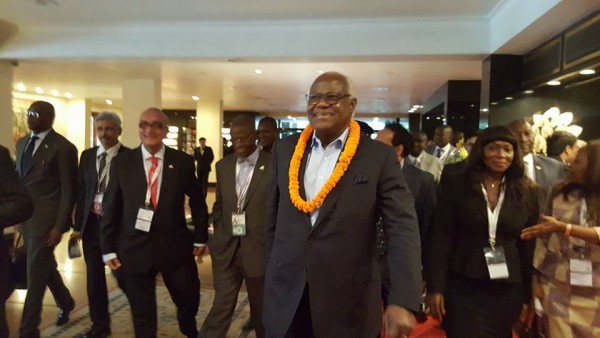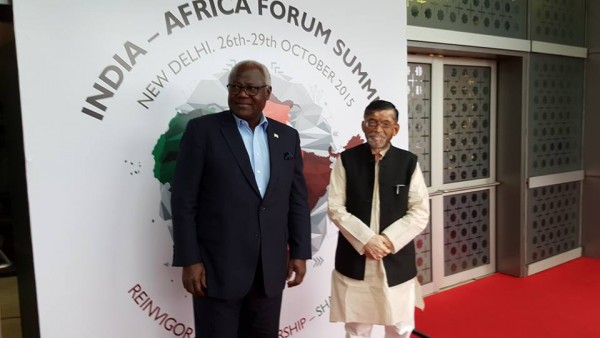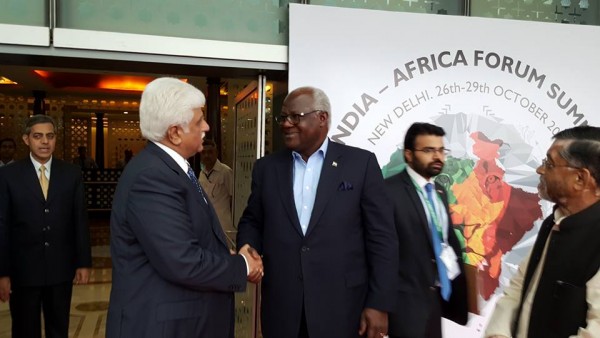 The president was welcomed at the Indira Ghandi International Airport by the Indian Minister of Textile Mr. Santos Gangawar, the Honorary Consul of Sierra Leone in India and Vice Chairman of Airtel Mr. Lakish Bahar Mittel, Airtel Managing Director in Sierra Leone Sudipto Chowdhury, Sierra Leone's Minister of Foreign Affairs and International Cooperation Dr Samura Kamara, Minister of Education, Science and Technology Dr Minkailu Bah, Minister of Health and Sanitation Dr Abu Bakarr Fofanah, Minister of Energy Ambassador Henry Macauley, Acting Minister of Trade and Industry Mabinty Daramy, Chairman Board of Directors of Sierra Leone Investment and Export Promotion Agency (SLIEPA) Oluniyi Robin Coker, Chief Executive Officer of SLIEPA Raymond Gbekie, Chief Executive Officer Union Trust Bank James Sanpha Koroma, and several dignitaries of the Indian government.
A red carpet was rolled out for the president as he arrived with a high level delegation.
The entire airport and route leadng to the Oberoi Hotels & Resorts was adorned with the national flags of India and the 54 African countries participating in the Summit. Adorned in traditional Indian regalia, women presented bouquet of flowers to President Koroma.
A bilateral meeting between Prime Minister of India Narendra Modi with President Koroma is expected to take place on the margins of the Summit on 29th October.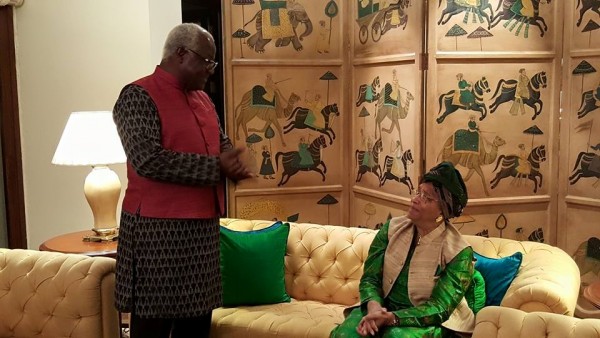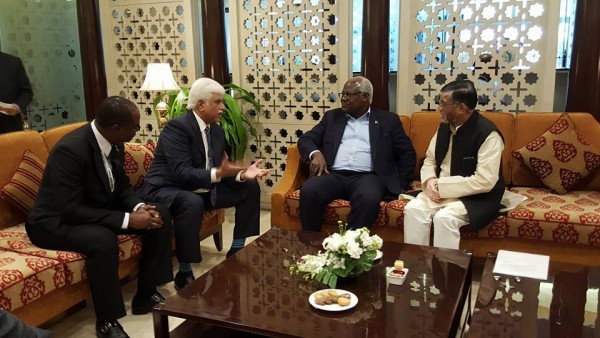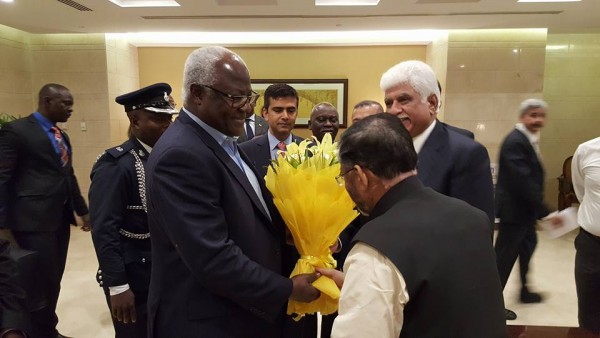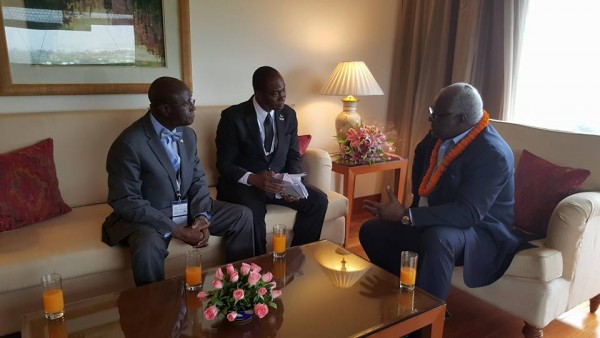 President Koroma will also meet with Indian business gurus, and the full day conference organised by the Indian-Africa Business Forum today 28th October, which was attended by a cross-section of the Sierra Leonean delegation, attracted some of the visiting African dignitaries and top businessmen from across Africa and India discussed areas of cooperation in sectors like Infrastructure, Agriculture, Healthcare, Energy including Renewable Energy.
Stay tuned for more updates on the activities of President Dr Ernest Bai Koroma on this trip to India.