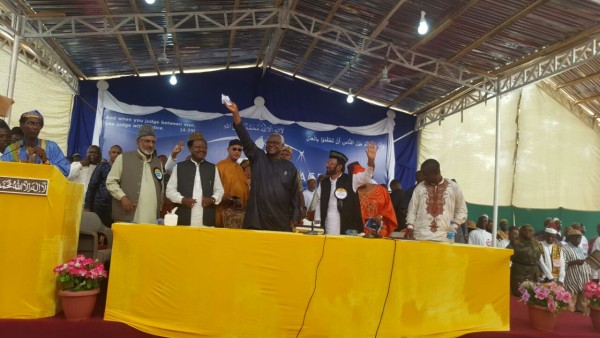 By State House Communication Unit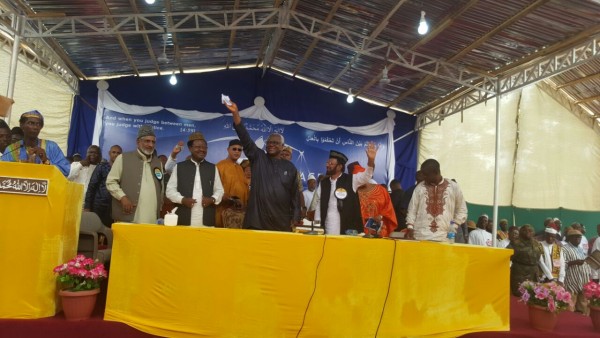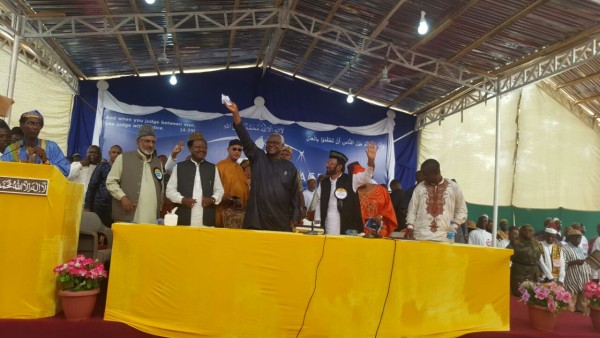 President Dr Ernest Bai Koroma on Friday 8 April 2016 attended the 54th Annual Conference of the Ahmadiyya Muslim Community in Sierra Leone in the southern provincial city of Bo.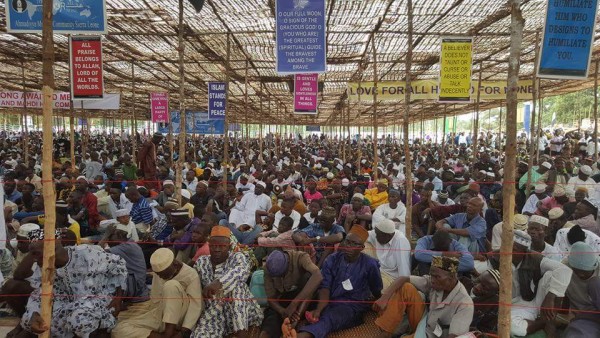 The Ahmadiyya Annual Conference with the theme: "Justice and Peace" was held to strengthen the brotherhood of Islam and to propagate the Islamic faith.
Addressing the conference, President Koroma seized the opportunity to thank the Ahmadiyya Mission for its vital role in the fight against the Ebola epidemic in the country. He referred to the conference as a general assessment and review of the activities of the mission nationwide and described the theme of the conference as very timely. "Justice is fundamental to peace," he said.
The president emphasized that there can be no peace without justice and that the efforts of the mission to providing education, health facilities, humanitarian assistance and the propagation of the Islamic faith in this part of the world is highly remarkable.
President Koroma urged parents, religious and political leaders to join efforts in addressing fundamental issues of violence and misconduct to foster peace, unity and development not only in the country, but the world as a whole; stressing that peace and discipline starts at home.
Being impressed with the discipline of the mission which was largely demonstrated at this year's annual convention, President Koroma expressed hope that at the end of the three days conference, the mission would be able to come up with proposals to address issues that are adversely affecting the society, saying that even the mosques and churches have issues that are of hindrance to peace and unity.
Speaking on the activities of the Ahmadiyya Mission in Sierra Leone, Mayor Sunkarie Kabba Kamara of Makeni City Council informed that the Ahmadiyya Mission came to Sierra Leone far back as 1937, and had succeeded in building 201 primary schools, 61 secondary schools, 800 mosques and good number of hospitals across the country. With all these, the mayor said, are clear indications that the Ahmadiyya Mission is not only there to propagate Islam but also to provide social amenities as well as medical facilities