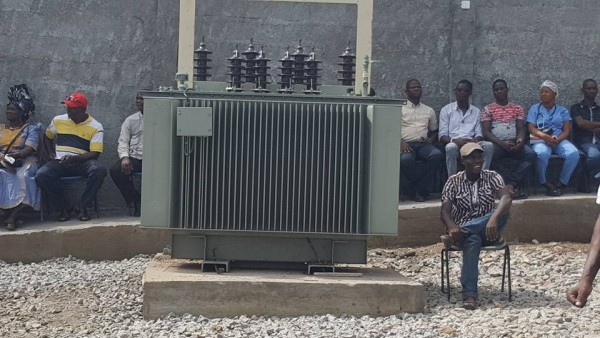 By KABS KANU —
By ever lifting his game and going on to provide electricity in Magburaka after 30 years of  darkness , while the pipe-borne  water projects in Bo and some major cities are nearing completion, President Ernest Koroma has once again shamed his lying, shameless critics who say that all he delivers are new  roads ( As if that itself is not  an achievement to celebrate ) .
Even for somebody to say that all the President provides are new roads is a symptom of the curse with which many unprogressive Sierra Leoneans are saddled with. They are cursed to say that President Koroma provides only roads because other nations will rejoice and shake the earth with their jubilation if they had a President that provides new roads, given the poor and dangerous state of roads in many Third World countries, especially Africa and the importance of road construction to socio-economic and political development . When some Sierra Leoneans fail to acknowledge even that achievement , which other nations would have celebrated , it shows what others often say that the problem of Sierra Leone is the kind of people. We are very ungrateful and we do not appreciate good things .
But while his crazy critics are making a mockery of themselves, President Koroma is continuing what President Koroma has always been good at –Delivering national development projects that improve the quality of life of the people. Now, Magburaka and its environs in Tonkolili District have electricity and how thankful and joyful they were last weekend when the project was commissioned by the President himself in a grand cer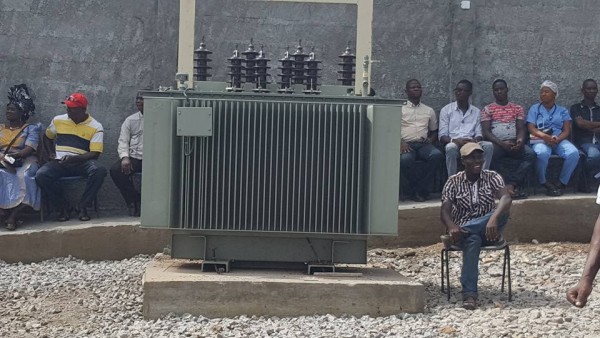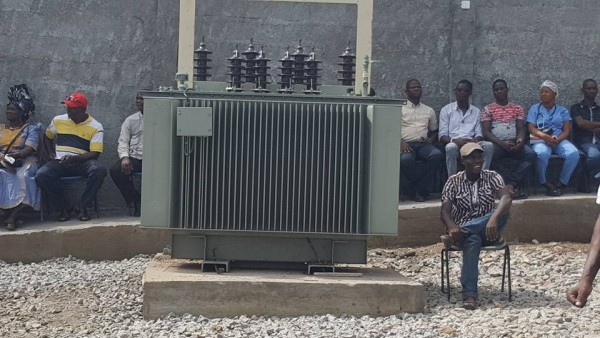 ELECTRICITY IS BACK IN MAGBURAKA
When ever his detractors think they had pulled one over him by amplifying a problem within the government or the country, President Ernest Koroma bursts in from the blues to commission another sterling development project. President Koroma is too good for his critics and detractors. If it were possible for him to go for another term, nothing would have stopped the President from winning the next presidential elections.
These people have suffered for thirty years without light , just as the people in the opposition strongholds where President Koroma has brought new roads and new health clinics –Kenema , Kailahun, Moyamba, Pujehun and Bo –had suffered for eternity with backwardness and underdevelopment.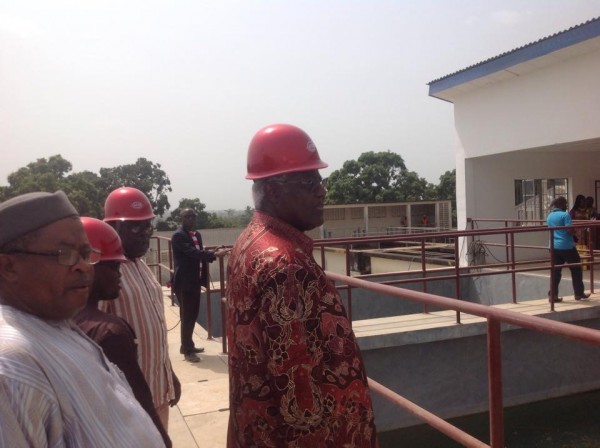 PRESIDENT KOROMA WAS IN BO FEW MONTHS AGO TO INSPECT THE PIPE-BORNE WATER PROJECT GOING ON THERE
Do you think that if it had been possible for President Koroma to go for a third term, the people of Sierra Leone would not have preferred to stick with him because despite all our problems he is the development -oriented President they have grown to love and trust ?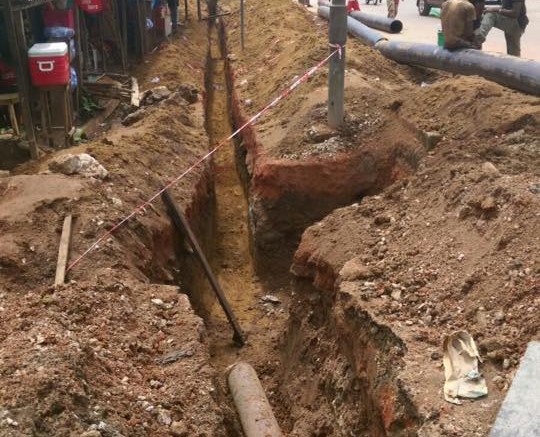 WATER PIPES BEING LAID ACROSS THE COUNTRY AS PRESIDENT KOROMA DELIVERS DIFFERENT PROJECTS
We give the President all our thanks and all our blessings for continuing on his marvelous and impressive path of socio-economic and political renaissance in Sierra Leone.  As long as President Koroma continues to deliver developments around the country, he is solidifying his legacy as the most achievement-surrounded President in the history of our country and at the same time providing more impetus and the platform for the APC  to continue winning elections in Sierra Leone.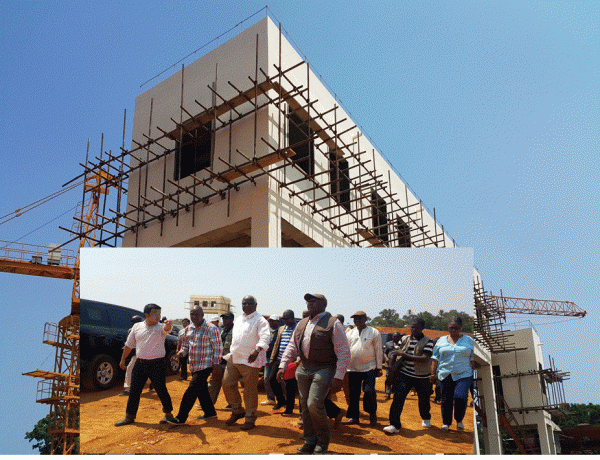 IN APRIL, PRESIDENT KOROMA INSPECTED WORK AT THE BANKASOKA DAM PROJECT THAT WILL ELECTRIFY PORT LOKO AND ITS ENVIRONS
The voices of the President's critics are very loud , given the opportunity provided by the social media , but President Koroma's achievements will forever sound louder than the voices of his critics because those of us who delight in seeing progress in our country will never grow tired of propagating these achievements in our newspapers, online forums and the social media. Additionally, the president's achievements will always speak loudest for him.
For President Koroma, his focus really is not the blabbermouths that criticize him unnecessarily. His focus is bringing socio-economic and political developments that improve the lives of the people , and he has been excellent in this quest.
PICTURES TELL THE STORY OF A THOUSAND WORDS.