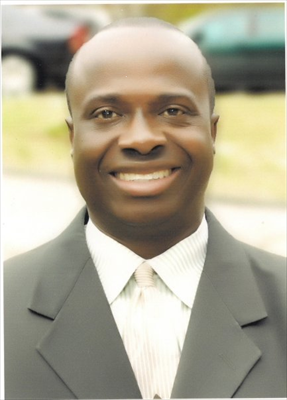 The final stretch is here for the 2012 Presidential and Parliamentary Elections in Sierra Leone. By now the campaign is winding now. We now know the clear view of the two candidates. For President Koroma, the message is clear. After decades of mismanagement, a crumbling infrastructure, a disenfranchised electorate, a regional divide that saw inept and corrupt politicians use tribalism and regionalism to get votes, his administration has brought positive change to Sierra Leone. New networks of roads now crisscross the country, connecting people from Daru to Freetown and from Falaba to Sulima. For the first time in our country's history, the turf of territorial politics is over. During this election circle, President Koroma got equal rousing enthusiastic supporters in Kailahun, Kenema and Bo as he got in Makeni, Port Loko or Kambia. Equipped with biometric registration, and to be conducted by Christina Thorpe, one of Afica's most respect election officers, the elections are going to be free and fair, and people are poised to go out and vote be it rain, dust or sunshine. For the opposition SLPP, their strategy is clear. With a presidential candidate that has a cloud of scandals hanging on his head with no credible record to run on, they want to create chaos and mayhem so elections will be declared unfair. They have already started their game in Kono and recently in Makeni where they raised a false alarm about the death of their supporters, a death that has been proved to be an accident.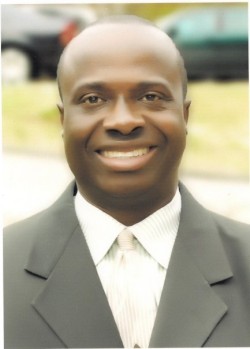 JACOB CONTEH
During his maiden speech on the Monologue radio program last week, President Koroma made it crystal clear that the elections will be free, fair and transparent, and I trust him. The President also reiterated that those who will try to disrupt the elections will not take part in the process, and I also trust him to deliver on that promise. One of the problems some Sierra Leoneans have with this president is that for the first time in our country's history, we have a President who is calm, cerebral, gentle and methodical in dealing with issues. For the past five years, no journalist has been imprisoned, death penalties have been commuted to life sentences, and many prisoners who have been sentenced falsely have been freed. When addressing Sierra Leoneans, the President does not yell or shout, but speak gently. These qualities have dumbfounded some Sierra Leoneans who believe leaders have to be arrogant and rude.
As Sierra Leoneans go to the polls this Saturday, the question they need to answer is simple: Is Sierra Leone better now than it was during the days of the NPRC when Maada Bio and his cohorts ruled the country? Or if they do not want to go that far back, is Sierra Leone better now than it was during the days of President Kabbah? As a patriotic Sierra Leonean, my answer is clear. Sierra Leone is better off now than it was during the bad old days of what Strasser called the 2nd NPRC when they looted the national coffers through an intricate network where Maada Bio's brother Steve Bio supplied ammunition to both the government and rebels as their sister was one of the rebel leaders. As for the Kabbah's regime, it was an inept regime which allowed kleptocrats from the SLPP to loot the national coffers while the President stayed at Hill Station residence never showed up at State House in the last few months of his administration.
I call on Sierra Leoneans all over the country to break ties with tradition and vote for the man who has transformed our country from a beggar nation to an emerging market. It is time to break up with people who want to take us back to the dark days of hatred, bickering and empty promises. Like we did here in the United States when we elected President Barak Obama for his tremendous courage and leadership, Sierra Leone should overwhelmingly reelect President Ernest Bai Koroma and the APC to five more years of unity, progress and peace. Vote your conscience, and you will live a life of freedom.