Sierra Leone's Envoy to China on Saturday 18th June, 2016, joined hundreds of guests from across the world in witnessing an International Cultural festival in Beijing, China's capital.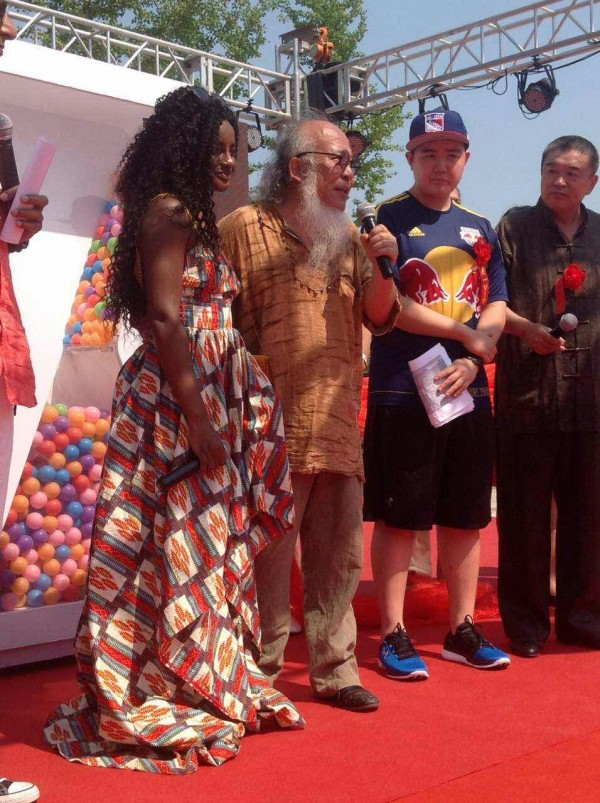 Du Yi International Festival is a cultural event held by an African and Sierra Leonean host Ada Yang and his Chinese husband and Arts Painter, Yang Yan.
At the event, HE Ambassador Koroma called for greater cooperation between China and Sierra Leone in the area of cultural exchanges, underscoring the point that culture and marriage have no boundaries.
He congratulated the organizers for especially bringing participants from across the world, including media people from SLBC, AYV and Star TV in Sierra Leone.
Inspired by inter-cultural marriage, the Sierra Leonean lady, Ada Yang and husband came up with the idea of organizing an international cultural event four years ago that plays the strategic role of allowing guests to gain better knowledge of each other's cultural heritage via cultural communications as well as entertaining guests by special live performances and talent shows.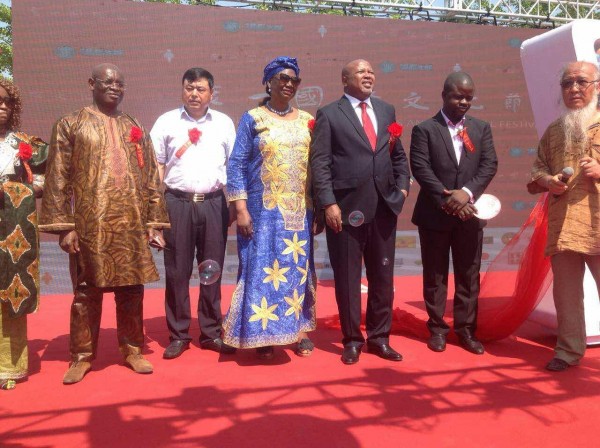 The watchword for the event was Unity, emphasizing the fact that irrespective of one's background, marriage and culture have no boundaries.
The festival serves as a window of the world, through which viewers screen a diversity of varied cultures. It is an effective network that provides opportunities for young and talented people of the world .
Ada Yang is among two Sierra Leonean cultural ambassadors in the Asian country that have continued to excel, thus representing the Sierra Leone flag in China.
Also in attendance were staff of the Embassy, including the Deputy Head of Mission, Madam Kumba Momoh, and a host of Sierra Leoneans residing in Beijing.
John Baimba Sesay
Information/Press Attaché
China