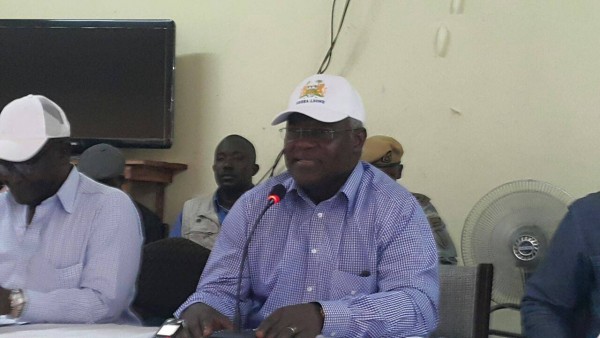 President Ernest Bai Koroma has described the efforts of the people of Tonkolili to fend off the Ebola virus disease as very encouraging. He made this statement on Sunday 15 March in Magburaka during the town hall meeting to intensify efforts to eradicate Ebola.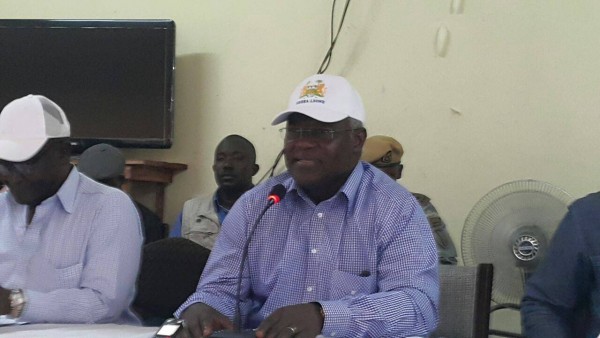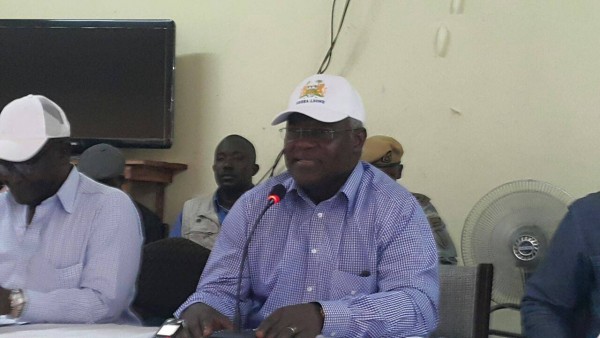 The president noted that although the district has gone for 20 days without recording a new case, the need for vigilance is now more paramount than ever before. He called on them to increase their surveillance and monitoring activities to ensure practices such as secret and unsafe burials are discouraged at all cost.
According to the the Tonkolili District Ebola Response Center (DERC), the district is now ahead of the virus, although they pledged to continue to be vigilant until Ebola is eradicated from the entire country.
President Koroma also noted that government is working on a very tight schedule to reopen schools, and warned against people anxious to make money in trying times like this. He confidently vowed that Sierra Leone will bounce back after the outbreak, but warned that the rains are rapidly upon us and therefore we must do all we can as a nation to defeat the virus.
The chief social mobilizer encouraged the people of Tonkolili to remain steadfast and resilient as the fight is far from over, and urged against complacency.
SHCU©2015