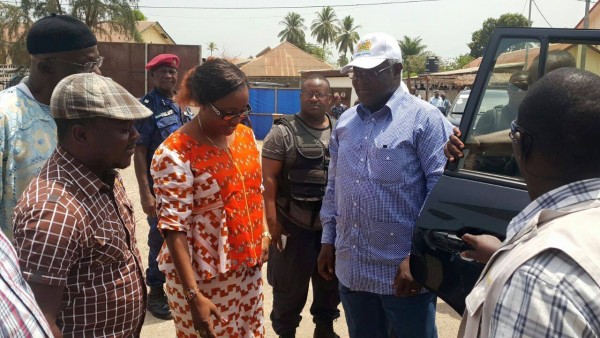 President Dr Ernest Bai Koroma returned to Freetown yesterday Sunday 15 March after a successful two-day visit to Kambia, Port Loko, Tonkolili and Bombali districts to intensify his social mobilization drive for community involvement and ownership of the fight against Ebola.
During his social mobilization campaign the president addressed paramount chiefs, traditional and cultural leaders, village headmen and section chiefs, councilors and members of parliament in the four districts.
He re-emphasized that every chiefdom should take ownership and responsibility of the fight to end Ebola while singling out Tonkolili district for praise; describing their efforts as very encouraging and called on the other districts to emulate their example of going for 20 days without recording a new confirmed case of Ebola.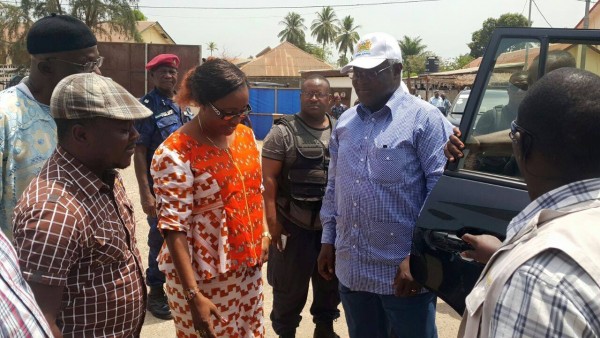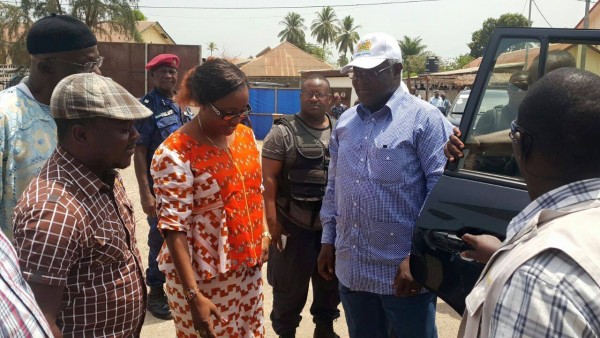 Speaking at the Makeni City Council Hall, the president lambasted his home district for what he described as failure to enforce the byelaws and comply with health regulations imposed to help get rid of the epidemic. He urged community stakeholders, including paramount chiefs, traditional and cultural healers/herbalists to avoid spearheading secret and unsafe burials and other practices that pose a threat to collective efforts to break the chain of transmission of the virus.
President Koroma spared time to inspect a community health center at Masongbo village on the outskirts of Makeni and three schools in Port Loko and Kambia districts respectively. The president was accompanied by the UNMEER Crisis Manager Bintu Keita, the British Ebola team helping the country manage the outbreak, the US CDC team, the NERC CEO Major (Rtd.) Alfred Paolo Conteh, Minister of Information and Communication Alhaji Alpha Sahid Kanu, Outreach Coordinator in the Office of Government Spokesman Abdulai Bayraytay, Presidential Liaison to NERC Professor Monty Jones, the deputy Minister of Health and Sanitation Madina Rahman among other dignitaries.