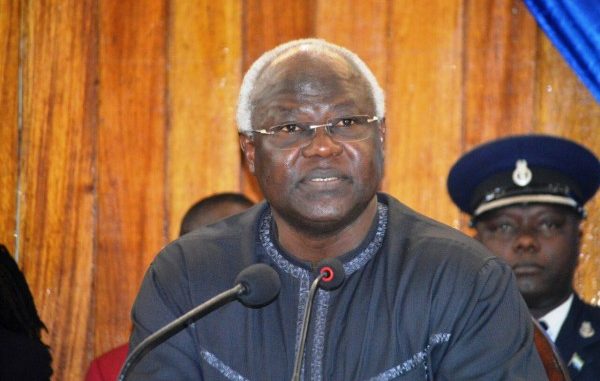 John Baimba Sesay-China :
Notwithstanding the mega political tantrum from his critics in terms of their non-ending attacks, it should be noted, President Ernest Bai Koroma's performance in the last couple of years has been exceptional.Overall, the needed political direction in the running of state affairs has been marvelous, much to the admiration of his countrymen. He knows the needs of his people and has always worked in line with their Expectations.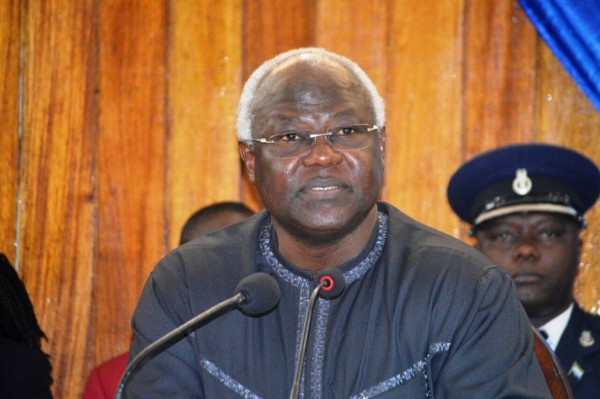 For instance, the President will be commissioning 100 buses expected to arrive in Sierra Leone by 8th July, 2015 from China, following last year's signing of contract between the Ministry of Transport and China Poly Group Corporation for the supply of the said buses. A six man technical team should also be in Freetown by the coming week, ahead of the arrival of the buses. These buses are expected to help inaddressing the challenges faced by the country in her transportsector. Worthy of note, also is the pending commencement of the construction of the multimillion dollar Mamamah International Airport, with funding from China. This is in accordance with the president'sdream for a better Sierra Leone especially in the area of infrastructural growth.
Moving the present Freetown International Airport from Lungi across the estuary of the Sierra Leone River to Mamamah will bring with it lots of benefits to the country. It will largely help in broadly opening the doors of the country's Trade and Direct Foreign Investmentas well as put the country in an advantageous position to compete favorably in International Trade and Commerce. Besides, there is alsoa huge prospect for increased Multiplier Effect in the Economy andrelated service industries. As rightly argued by M.C Bah, in Atlanta, Georgia, a modern airport can be a gate way to a nation's drive toprosperity. Agreeably, it is expected to be "the new regional envy-"a hub that provides flight services to neighboring countries and create new flight routes to Europe, Asia and America."(http://standardtimespress.org/?p=4490)
President Koroma's signpost of governance legacy could also be seen in his drive to an economically viable Sierra Leone, through his strengthening of the country's internal revenue mechanism, and making the revenue collecting agency-NRA strategically position, and today assuming a critical role in Sierra Leone's post war economic drive.
The National revenue Authority has not only introduced an Automated System for Customs Data, it also, in 2011 through a merger of the Income Taxand Goods and Services Tax Department and as part of its Modernization Programme, established the Domestic Taxes Department,which now largely helps in blustering the country's national growth. The Automated System- ASYCUDA is a computerized system that enables the Customs and Excise Department to provide timely, reliable and cost efficient service to stakeholders in the clearance of goods and trade facilitation. It today has helped brought about greater efficiency and enhancement in the working relationship between Customs Brokers, Clearing and Forwarding Agents and the NRA.
A sector like fisheries and marine resources, with huge untapped potentials has now been opened up, thus making clear how helpful it could also be to our growth efforts. It is common knowledge that the fisheries provide employment for an estimated 100,000 persons directly and, indirectly for about 500,000 persons. With these facts, there is the involvement of donor partners like the World Bank, supporting the country in the area ofeffective management of the her fisheries sector, through a sub-regional project, the West African Regional Fisheries Project. The project has three interrelated components namely; (a) Good governanceand sustainable management of the fisheries; (b) Reduction of IllegalFishing, and (c) ensuring an 'Increased Local Value Addition' to fish products. It seeks a 50% reduction of fishing vessels that areseen fishing within the 6-mile Inshore Exclusion Zone by the endof the project life cycle and is supporting the strengthening of theMonitoring, Control and Surveillance of our waters to reduce illegal, unregulated and unreported (IUU) fishing.
By way of concluding, let me thank the President for the recent appointment of a number of women into positions of trust, women making over 70% of Thursday 2nd July's appointments. From Nigeria where we now have Comrade Afsatu Kabba as High Commissioner, to Ghana with Justice Umu Tejan –Jalloh coming in as High Commissioner to Senegal with Madam Ebun Strasser-King going as Ambassador, amongst others, President Koroma continues to show, woman can be major players in state governance. Congratulations to the new appointees and when approved, I pray they succeed.