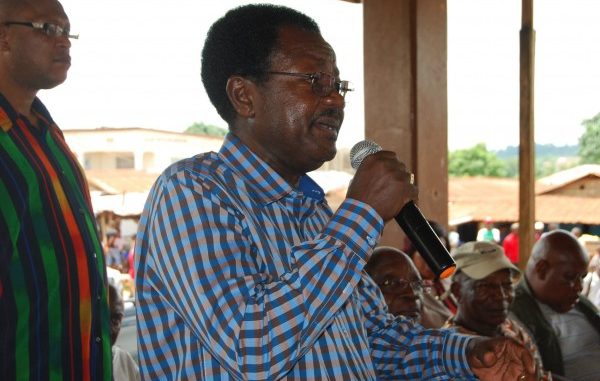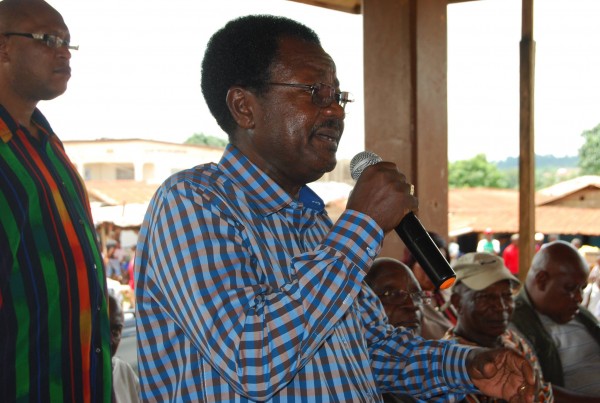 Keynote Address by Vice President Victor Bockarie Foh
At the Official Launch of the Food and Nutrition Security Implementation Plan at the Radisson Blu Hotel Complex, Freetown, Sierra Leone
Thursday 2 JULY 2015
Mr. Chairman, Distinguished Ladies and Gentlemen.
Our membership of the Global Scaling Up Nutrition Movement in the past two years witnessed considerable gains. Three main reasons led us to adopt this global initiative. In the first place, after five years in governance, we became painfully aware of the huge cost of under-nutrition on our economic and human development, and the devastating effect of malnutrition on our children and hard working women. Secondly, it became imperative for us to revamp food production and reduce under-nutrition to its barest minimum. Finally, we needed to establish a direct relationship between under-nutrition and the prevalence of infectious and other preventable diseases. Hence in 2012, with a new mandate from our people, we renewed our commitment to the people of this country to fight against hunger and malnutrition, and to build a well-nourished and prosperous nation.
Mr. Chairman, distinguished ladies and gentlemen, our Scale Up Nutrition plans were well underway until last year when Ebola struck with its horrible toll on all facets of society, especially the health sector. However, the Ebola epidemic only slowed our progress, but it has never wiped out our determination and commitment to building a healthy and prosperous Sierra Leone. Food and nutrition security is certainly one endeavor we will pursue without relenting, because, it is a significant dimension of our economic and human development. Our resolve to attain prosperity shall therefore be without hindrance.
With this determination, we have prioritized Food Security in our Agenda for Prosperity. We have further placed the project within the Presidency, and as Vice President I am going to coordinate and provide superintendence and give it political support. Our Government will continue to provide support to the SUN Secretariat until we reach and exceed our targets.
For a start, we have, in collaboration with our Partners, designed a Food and Nutrition Security Implementation Plan (FNSIP). This Plan will guide us in achieving the targets we have set for ourselves in attaining Food and Nutrition Security, and building a healthy nation. Led by the Office of the Vice President, considerable efforts have been invested into the design of Implementation Strategy. Several Partners and other non-state institutions and actors have also participated in the process, so as to ensure a collaborative approach to achieving our goal of food and nutrition security.
To a large extent, the FNSIP will serve to boost food and nutrition security issues in the National Development Agenda, especially in the fight against Ebola and other infectious diseases and in the post-Ebola Recovery Phase. It will also serve as an advocacy tool for mobilizing resources on behalf of nutrition implementing agencies, and will broadly encourage and motivate nutrition stakeholders to use the Strategy as a working document accepted by all. It is an easy-to-use step-by-step guide towards ensuring Food and Nutrition Security in Sierra Leone within the next few years. It involves a multi-dimensional approach, and certainly, therefore, it requires a multi-sectoral partnership by both state and non-state actors and institutions.
As we have heard from the National Coordinator, the Food and Nutrition Security Implementation Plan has four interlinked components. We hope that these components will reflect the outcome of a participatory approach involved in the design of the FNSIP.
Let me thank all those partners who have supported us in putting the Plan together. It is my fervent hope that this partnership will be strengthened and fully utilized as we embark on implementing the Food and Nutrition Security Plan.
Mr. Chairman, Distinguished Ladies and Gentlemen, on this note, it is now my pleasure to launch the Food and Nutrition Security Implementation Plan, and to wish us well as we embark on implementing the Strategy.
I thank you all for your attention
God bless Sierra Leone.