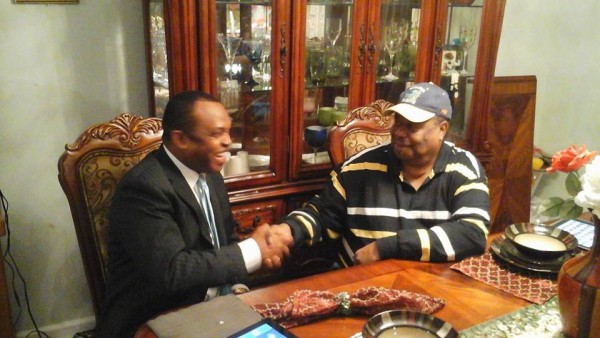 Yesterday was another memorable day as two members of the Presidential Press Corps met at Somerset, New Jersey. Mr. Chernoh Ojuku Sesay, the Sierra Leone Information Attache in Belgium, paid a courtesy call on the Minister Plenipotentiary, Kabs-Kanu , at Poe Avenue, also home of the famous Cocorioko Newspaper.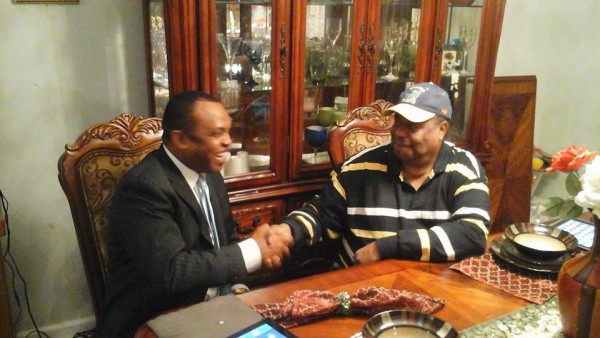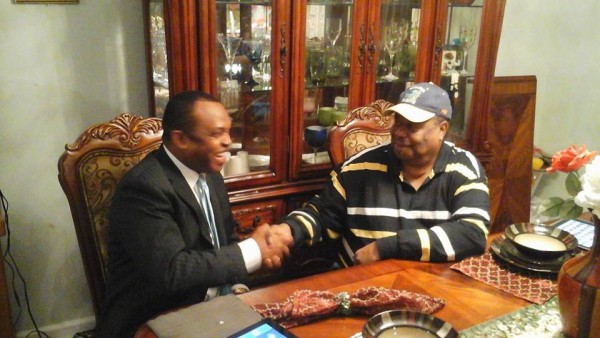 The two government information gurus discussed matters of supreme interest to the nation and laid the groundwork for even better media performance in post -Ebola Sierra Leone.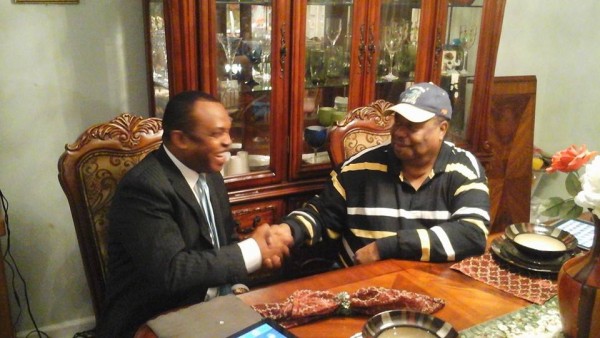 It was a memorable meeting. Both men worked before on the Cocorioko newspaper. The two  media personalities recalled with fondness the brilliant effort on all sides starting around 2004 that brought the new dispensation to Sierra Leone in 2007 when the political maverick, Ernest Bai Koroma, was elected President of Sierra Leone. Both men agreed that the Presidential Press Corps need to write interesting books from each person's perspective about the rise to power and reign of President Ernest Koroma , which was a landmark moment in the history of Sierra Leone.
 Both men also discussed how to move the Presidential media corps forward as we approach the post – Ebola period and the 2018 presidential elections.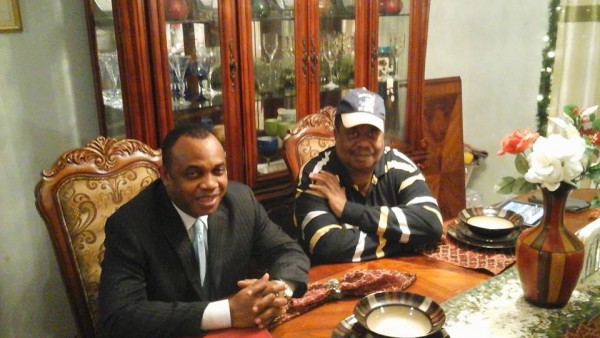 Both men agreed that the APC 's  dramatic victories in 1967, 2007 and 2012 need to be recounted in exciting books to relive and preserve the historic feat of the APC, which is the only political party in African history to defeat a sitting government twice in epic elections.
Both men also commended the efforts of President Koroma in the fight to defeat Ebola in Sierra Leone