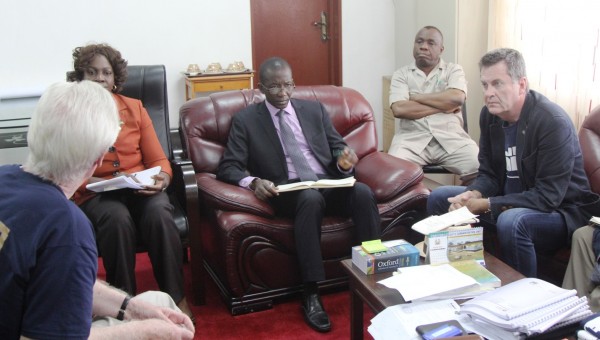 Freetown, October, 7. 014. (MOHS) – A high profile Team of the visiting Project Hope Medical Team has paid a courtesy call on the Minister of Health and Sanitation to express their commitment in the fight to compliment government's efforts to contain the Ebola Outbreak in the country.
Speaking in a meeting with the Minister and his Deputies at Youyi Building in Freetown, the Team Leader and Country Director, Frederick Gerber said part of their response to the visit was intimated by the call of the First Lady, Madam Sia Nyama Koroma.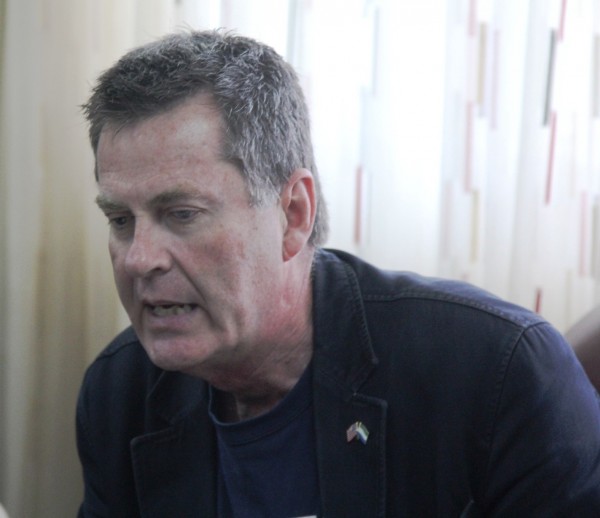 Team Leader and Country Director, Dr. Frederick Gerber making his speech
He said they would assist in capacity building, human resource development through training, and operates in 25 countries including Senegal, Ghana, Togo and Liberia among others.
Dr. Frederick Gerber said they have been working with DFID, USAID and Centre for Disease Control, and disclosed plans to assist the country with long Term projects. He said it is also their intention to provide Mobile Laboratory, Training equipment, and an Infectious Disease Institute for Sierra Leone.
He also expressed their intention to build a standard 50- 100 bed health facility that would be acceptable by the government and people of Sierra Leone, reiterating their commitment on sustainability of the projects.
The team include paediatrician, Pharmacist, Epidemiologist, surveillance officer and other cadres.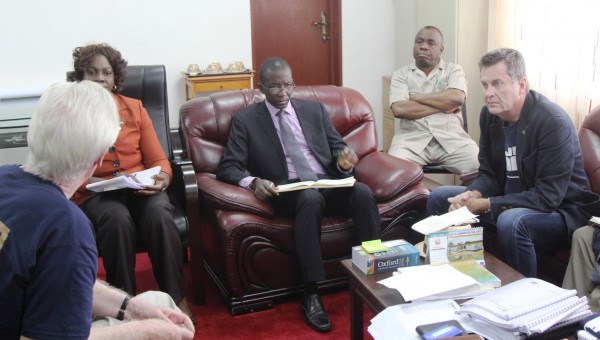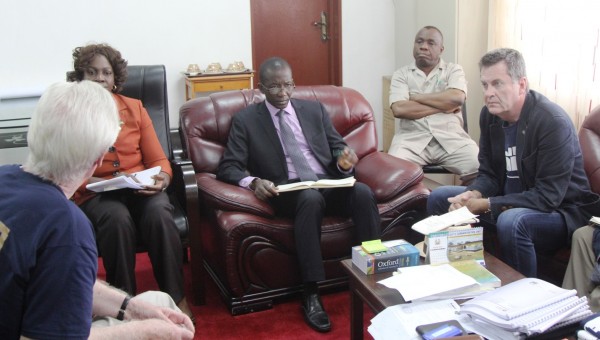 (R-L) Dr. Frederick Gerber, Deputy Minister I, Foday Sawi, Dr. Abu Bakarr Fofanah, Deputy Minister II, Madam Madina Rahman
Responding, Health and Sanitation Minister, Dr. Abu Bakarr Fofanah thanked the team for sharing their vision with the Ministry, assuring them of working in partnership with their project.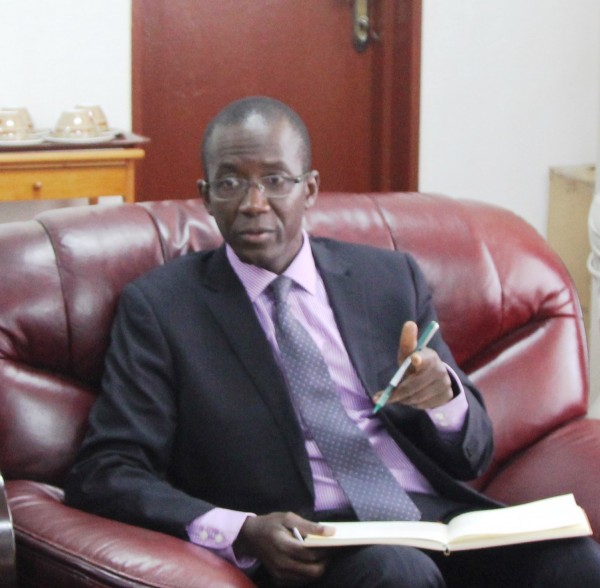 Health and Sanitation Minister, Dr. Abu Bakarr Fofanah welcoming his guests
He underscored the importance of additional Quality Laboratories, Treatment Centres, institutional and human resource capacity buildings, as well as the underlying factor in revamping surveillance system and strengthening of the country's health facilities.
JAK/PRO/KK/IK/MOHS