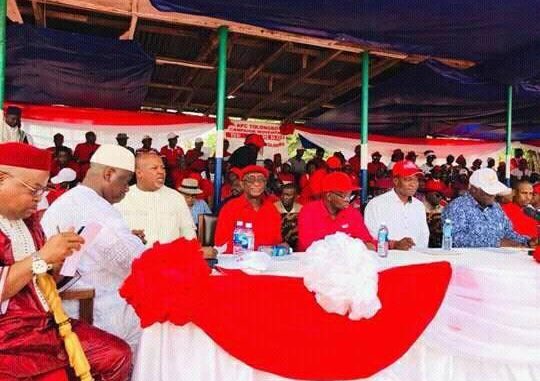 As part of his responsibilities, Deputy, Leader and Chairman of the indomitable All Peoples Congress (A.P.C), political institution, Hon. Alhaji, Minkailu Mansaray who also doubles as the Minister of Mines and Mineral Resources, has been visible since Tuesday 12th December, 2017, complementing his Boss "National Thank You" tour which starts at Newton Village, in the Mountain Rural District of Freetown, thanking the people for according him the opportunity to serve, thus introduced his adequate successor, Dr. Samura M. W. Kamara and his running mate Hon. Chernor M. Bah, respectively.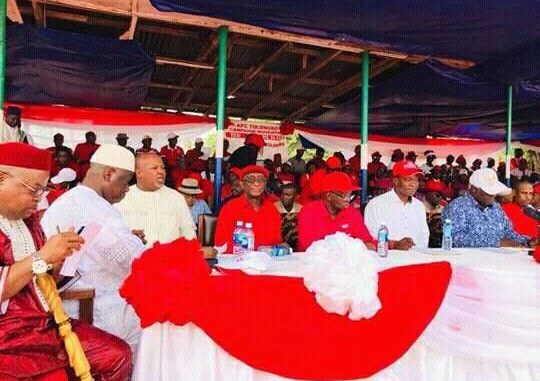 In Port  Loko, after performing the official commissioning of the Government of Sierra Leone and Chinese Government funded Mini Dam project, President, Ernest Bai Koroma and entourage held strategic meetings and visitations in other Districts and Regions within Sierra Leone, in a bid to market Dr. Samura Kamara and his erudite and youthful running mate, ahead of the March 7th, 2018 polls.
"I will do everything within my reach, the ambit of the law and democracy, to achieve sound victory for Comrade, Dr. Samura Kamara, just as I did for President, Dr. Ernest Bai Koroma, in 2007 and 2012" respectively; says Hon. Alhaji, Minkailu Mansaray (Uncle Minks), the political lexicon of the A.P.C.
"It's no gain saying that, the APC led government have transformed this Country, putting into cognisance where they took over and juxtapose it to where we are now, you would come to the realisation that, a lot have been achieved in the areas of good roads, improved and affordable electricity and health care, to name but a few" Gibrila Kargbo, a trader in Portloko District, maintained.