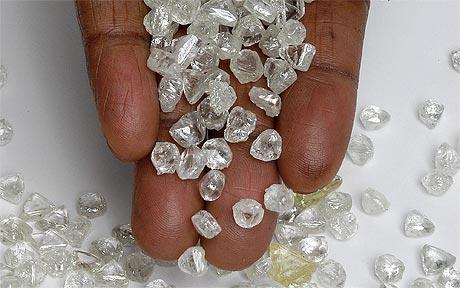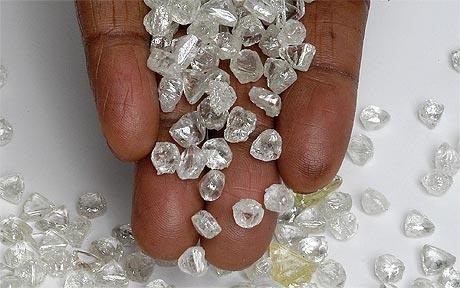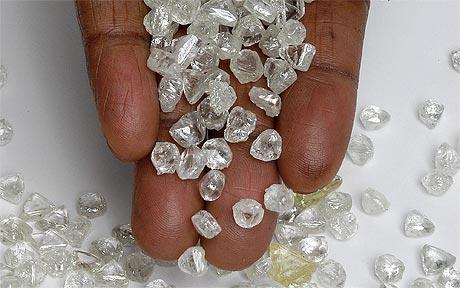 Today's top story
RECORD DIAMOND EXPORT BY SIERRA LEONE IN 2005, BY POST-WAR STANDARDS
Monday February 6, 2006
If Sierra Leone still continues to be rated one of the poorest nations in the world after this, then some people  at the United Nations Statistics office  need to have their heads examined. Sierra Leone made a record diamond export in 2005 that clearly demonstrates that this little , hilly country on the West coast of Africa could infact be one of the richest nations in the world.
Diamond exports from Sierra Leone rose to a staggering  US$141.9 million  last year , which is a record for a country who is also rich in other natural resources like gold, bauxite and iron ore .
AFP  last Saturday quoted the head of Sierra Leone's diamond and gold office , Mr. Ndolo Myers , as saying that export figures had been encouraging for the past three years.
This news will come as a  dismay to many Sierra Leoneans  who continue to languish in extreme poverty , with citizens in the capital and almost all of the country living in complete darkness , without light or pipe-borne water.  "The situation in their country should have been seeing some marked improvements , if these figures are true"  ,  Joseph Fomba, confronted  with the figures  by COCORIOKO ,  stated on the phone yesterday from New York where he lives.
Fomba said that the British office of International Development  indicated last year that Sierra Leone was receiving enough funds from international donor agencies and Britain. Fomba argued that if reports of all these financial assistance and this record diamond export were really true  , Sierra Leoneans should not have been living in darkness or drinking water from wells, especially  in the capital. He wondered what the SLPP  government of President Ahmad Tejan Kabbah was doing with all the money it was receiving from international donor agencies and from exports from our minerals.
Some other Sierra Leoneans shown the figures by COCORIOKO  on the phone also complained a lot about what some of them described as the profligate attitude of the country's leadership.  They grumbled that the reason that people were suffering in Sierra Leone was economic mismanagement by those in power.