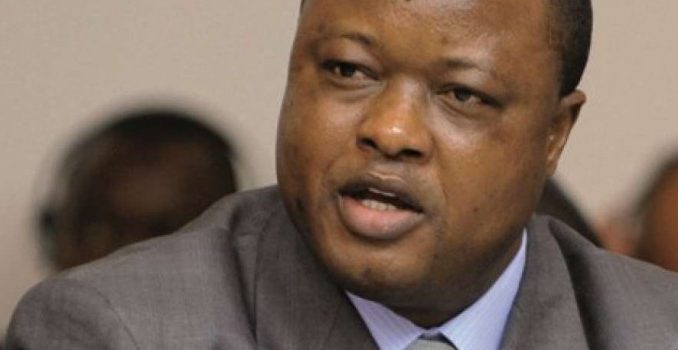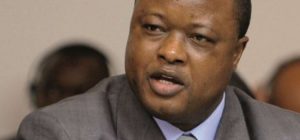 Government stunned the nation yesterday by withdrawing state security assigned to former Vice=President, Alhaji Sam Sumana.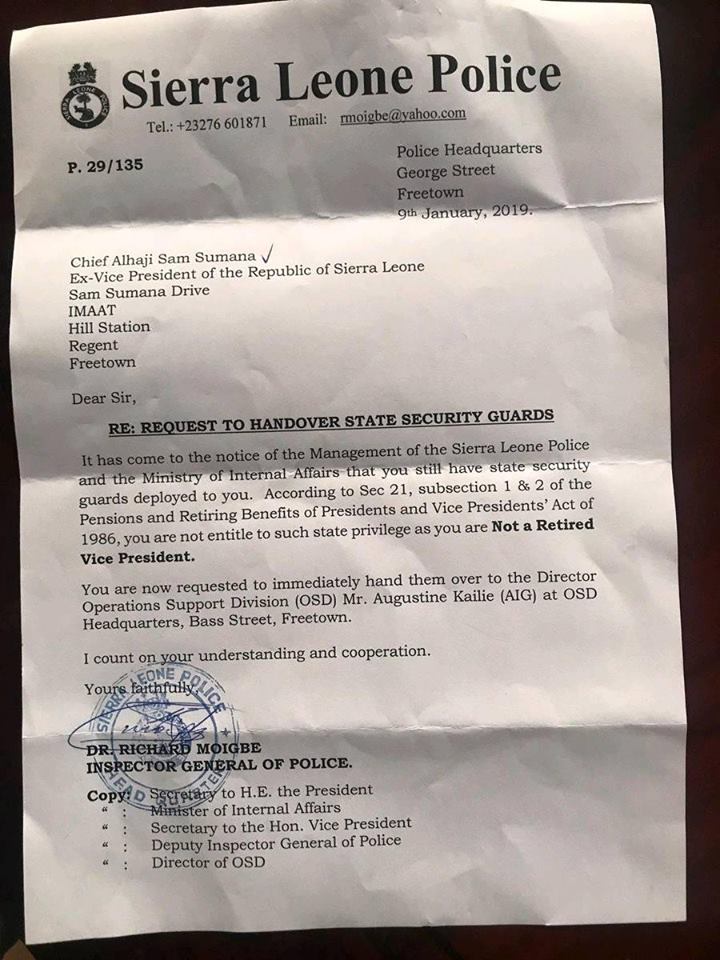 This action by the government has provoked an intense backlash from Sierra Leoneans in the social media who believe that the decision was a reprisal for the former Vice-President's move to make peace over the weekend with Former President Ernest Bai Koroma. They described the SLPP Government as childish and vindictive as well as insecure, believing that Sam Sumana has opened the door for the SLPP  to lose the swing state of Kono, which all parties need to win elections in Sierra Leone.
Sierra Leoneans believe that the VP ,  being an ex, is entitled to the security and other benefits , according to the Sierra Leone Constitution.