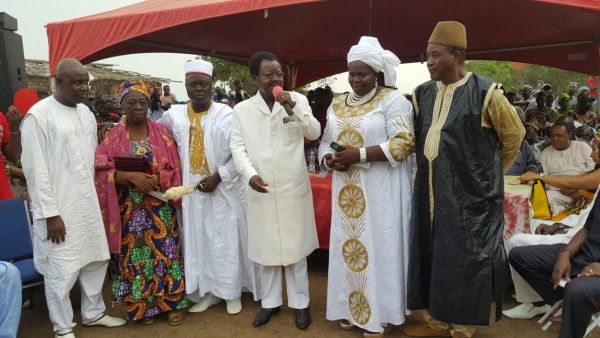 The Hon. Vice President, Ambassador Dr. Victor Bockarie Foh has on Friday 13th May, 2016 sounded a note of warning to all "would be aspirants" of the APC Party informing that the APC is an Institution with laid down principles and values that cannot be compromised for anything. He made these statements whiles addressing a jubilant crowd at the Portloko Praying Field where he was keynote speaker on the Coronation of Para…mount Chief Alikali Mela ll of Maforki Chiefdom and thirty five (35) Section Chiefs.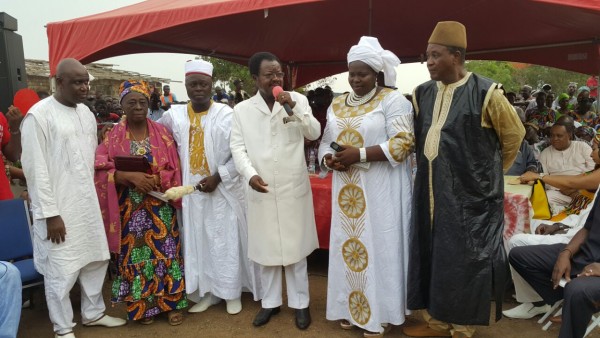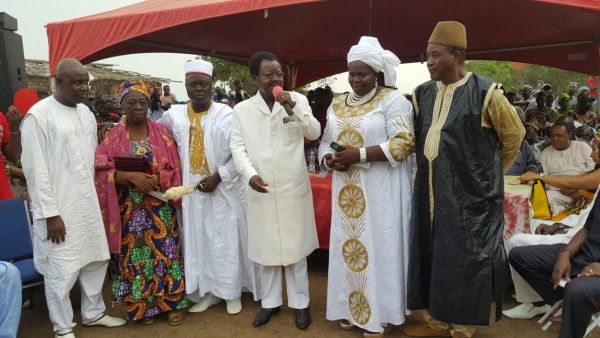 In presenting the Paramount Chief to the people of Maforki, the Hon. Vice President took the opportunity to address the APC Party supporters, particularly so, those wishing to succeed President Koroma. He advised them to desist from their campaigns and focus on supporting the President's Agenda for Prosperity. He described their desperation as a distraction to the President's Agenda. " Let us for now put politics aside and remain focus on the success of President Koroma's Agenda. It is only when President Koroma succeed, that the APC will continue to remain in power" admonished the Hon. VP. He affirms that the APC is a Party that rewards hard work and loyalty, he cited himself as a perfect example.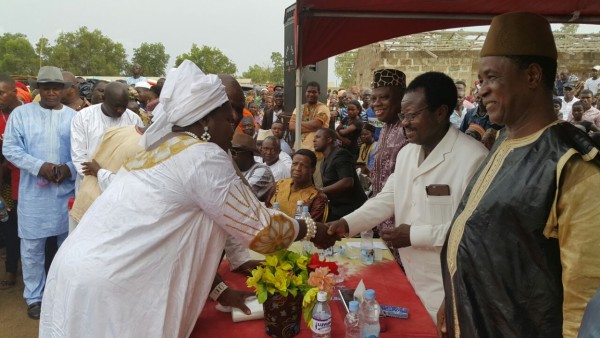 The Hon. VP urged the people of Portloko to unite and reconcile their differences. "The APC is a Party that bears no grudge" declares the Vice President. "My coming here today, with the former Head of State, Rtd. Captain Valentine Strasser, is a symbolic move of reconciliation and national cohesion. It points to the fact that we hold no grudge against anyone" he reiterates. He also informed the gathering of his now brotherly relationship with the former Vice President and Flagbearer of the SLPP, SOLOMON EKUMA BEREWA, who had once prosecuted him for treason; and the bond he has formed with the Hinga Norman family. All this, he stated, points to the fact that we must unite as a people, forgive one another and forge ahead as a nation.
The program was chaired by Councilor IS. Bangura.
©Communications Unit
Office of the Vice President