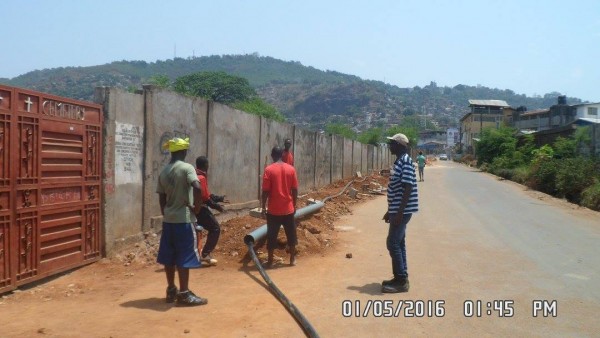 This was a key initiative taken on by the Sierra Leone Bicentenary Trust, a UK based registered charity, providing education and training for people of all ages. (http://sierraleonebicentenarytrust.org/news.html) Contributing to National Development, we also provide opportunities for people to gain skills and knowledge that will enable them to access the world of work. This philosophy is shared with our Sierra Leone government's policy on "Agenda for Prosperity". The Trust has been supported financially, by concerned citizens and as a result, have completed a good number of fence panels at the Race Course Cemetery, Cline Town – the final resting place of several prominent people. Amongst them: The Hon. Justice C.O.E Cole (First President of Sierra Leone), Lady Rebecca Stevens, Hon. Dr Davidson S.H.W. Nicol, Ven. Archdeacon Thomas B. King, Nancy Dolly Steele, Alfred Akibo-Betts and Ebenezer Calendar.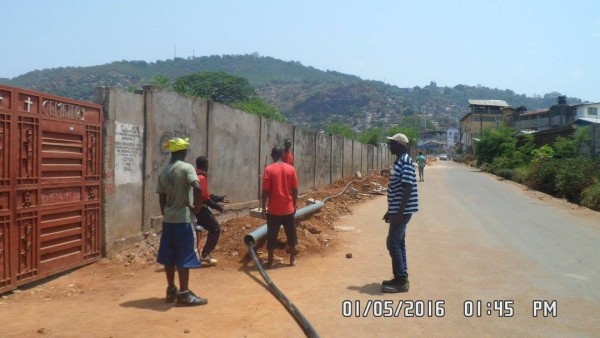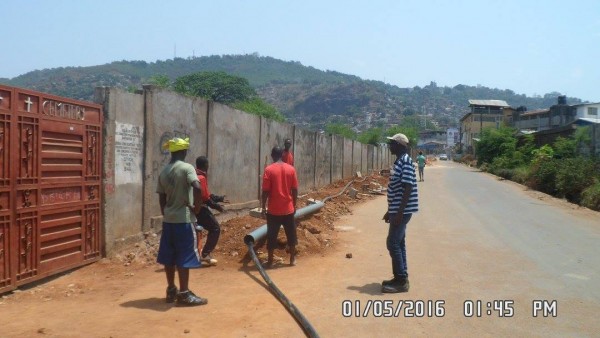 Continuous damaged panels were repaired and the majority of the work completed with only a few areas left. Our work had to stop as Freetown City Council had started levying registration fees on owners of all grave sites in the Freetown municipality, with monies raised to be used for the fencing and maintenance and upkeep of all cemeteries. We need to ensure that our historically important cemeteries will not be ignored anymore and some of the monies collected by Freetown City Council will be spent on upkeep of our cemeteries and also for them to address the continued abuse of the cemetery particularly as a tipping and dumping ground for waste, by the general public.
One of the issues we encountered was the lack of security for the project and a secure room to store our tools and materials at the cemetery site. Losing items daily through theft and unauthorised use by cemetery workers unjustifiably placed a strain on our resources. In an attempt to address this particular problem, we were promised the exclusive use of one out of the four rooms in the building on site, but unfortunately, this never came to fruition. It was a difficult period having to deal with the regular loss of materials and equipment. In addition, the reality is that enormous sacrifice of time and money had gone into this project; and equally disappointing is that the Trust could not achieve its main objective, due to the failure of a few unpatriotic Sierra Leoneans.
A huge thanks and appreciation was sent to all the caring and generous people who answered our call and contributed to this project.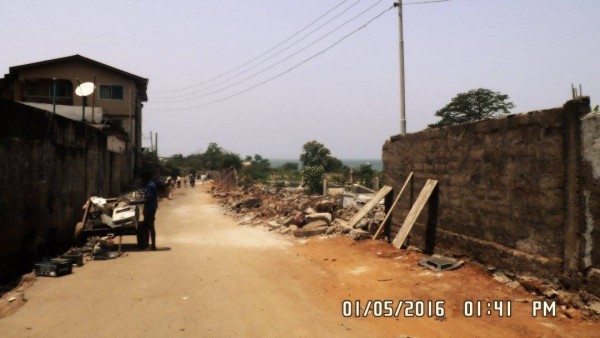 Presently, in the process of laying electrical cables by contractors who were working in the area at Race Course Road, the trench that they dug was too close to the wall which resulted in the collapse of several panels of the same wall. As a result of this, I spoke to the supervisor of the team laying the cables who promised to re-construct the walls. I am disappointed to report that the wall has not been repaired and as far as I am aware, Freetown City Council has taken no steps with regards to re-constructing the fence. Therefore, I wrote to the Chief Administrator of Freetown City Council in May and November 2016. Alo, in December 2016, to The Director General, Electricity Distribution & Supply Authority (EDSA). To date, February 2017, their reply is still awaited. This promise that was made by the supervisor must be fulfilled satisfactorily.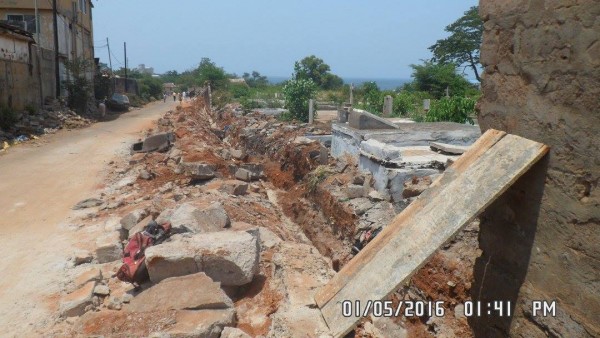 I believe that the way forward is for an independent body of Trustees to be created to take control and manage Freetown Cemeteries. This is to ensure our dear mothers, fathers, friends and relatives whose memories we hold sacred, Rest In Peace.
Finally, I wish to acknowledge once more, and extend my thanks to the concerned citizens for funding this project, and also the workforce and volunteers for their support in honouring our dead.
Ronald Andrew Lisk-Carew, Chair, Sierra Leone Bicentenary Trust
(Registered Charity No: 700447, England)
February 2017