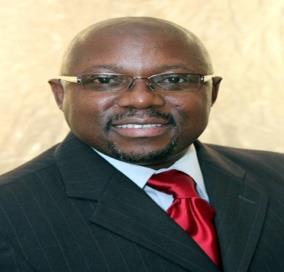 Gunther AB Daramy
As concerns are floating about the way Sierra Leoneans are misusing the social media, Managing Director of the Sierra Leone Postal Service Limited (SALPOST) has dashed off smear campaigners, affirming the institution, which had been under attack for a while now, is credible. Samuel Koroma was very passionate when he explained clearly effort being put in motion to transform the country's only postal service which had being in oblivion for a very long time.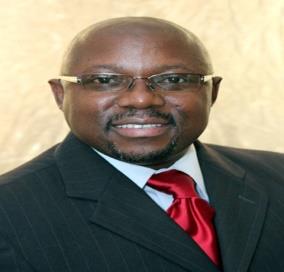 It could be recalled one Bai-Bai Kamara on June 2nd 2016 on his Facebook page claimed: "I mailed a package to Sierra Leone on May 16th, 2016 to be delivered in 3-5 business days, which is either May 19, or May 21. I was able to track the package enroute to JFK Air Port and through Europe; I only lost track of the package when it had arrived in Freetown.''
Bai-Bai Kamara further claimed that they have not delivered his package on time, making further disparaging comments about the institution and its management. However, documents in the possession of this writer indicate the date SALPOST received the package. Meanwhile, the said package was delivered in the presence of the Sierra Leone Broadcasting Cooperation (SLBC) this afternoon.
Mr. Bangura in a brief conversation this evening said he was worried that some people are hell-bent on tarnishing the image of the country. This, he fumed, is very bad, noting that Sierra Leone is the only country where some of its citizen are turning a blind eye to patriotism. He described the particular smear effort of Mr. Kamara on Facebook as counterproductive, reiterating claims he made on the social media platform are untrue, baseless and unfounded. "How can you say to the world not to do business with the only postal service in the country?" Koroma asked rhetorically in a mode of disappointment, revealing that he took over SALPOST from a point that all were thinking it was dead.
He said SALPOST has competent staff, but that the ugly reality is there are people both within and outside of the institution that are refusing change. He demystified rumors that management of SALPOST is encouraging its staff to steal customers' packages, saying, the cardinal ethic of postal service is integrity. Sierra Leone Postal Services Limited (SALPOST), he added, is doing its best to ensuring those privacy ethics are adhered to at all times. Hence, he revealed SALPOST has engaged into a number of reforms.
Apart from infrastructural transformation, he noted, in a bid to improve the quality of mail distribution in the country, the institution in collaboration with its parent body the Universal Postal Union (IPU) and United National Development Programme (UNDP) has procured two buses. The buses are meant to deliver mail in the provinces and at the same time to carry passengers.