Mr. Sam Bangura, the Senior Policy Adviser in the Office of First Lady Sia Nyama Koroma, died in Israel today. He had been ailing for sometime and had gone to Israel for treatment.
His death created a huge confusion in the Sierra Leone diaspora and back home this evening after the TIMES OF ISRAEL mistook him for former Vice-President, Mr. Samuel Sam-Sumana and wrote that the ex-VP had passed away in Israel.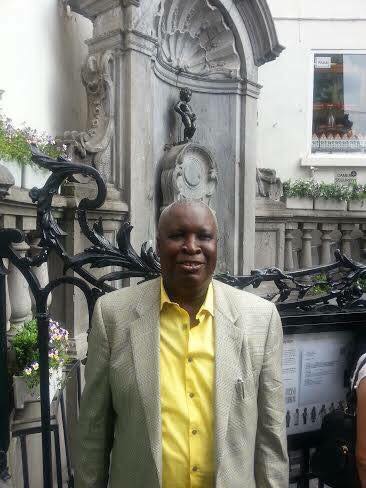 The news got Sierra Leoneans scampering all over the place with phone calls to Freetown and in the diaspora to confirm the news. It was later clarified by COCORIOKO that the paper may have mistaken Sam Sumana for Sam Bangura. Other Sierra Leoneans also reported talking to Chief Sam Sumana and he has scoffed at the news. Mamba TV also clarified that they had interviewed him only this evening.
How such a credible and reputed newspaper like the TIMES OF ISRAEL , with all that country's sophisticated information technology and communications system , could have actually made such a mistake and published the story with Sam Sumana's photo baffled us in the media this evening. The reason that many Sierra Leoneans at first believed the story was the notion that an Israeli newspaper would not make such an elementary mistake by goofing one of the cardinal principles of Journalism —CROSS CHECK YOUR STORY ! !
It turned that even Wikipedia had also updated their profile on Sam Sumana and noted at the bottom that he had died today in Israel.
Meanwhile, the death of Mr. Sam Bangura , which shocked lots of people within the ruling government , has brought tremendous grief to his family, friends and well-wishers. Everybody described him as a nice, loving and humble man, who was also a dedicated worker.
May his soul rest in peace.