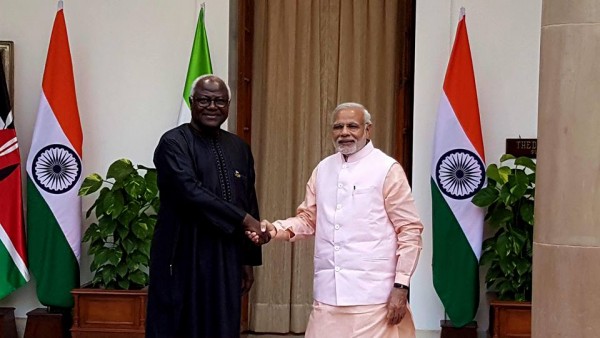 By State House Communication Unit
Indian Prime Minister Narendra Modi has congratulated President Dr Ernest Bai Koroma for the emergence of Sierra Leone from the Ebola virus disease and for also putting forward a great plan for socio-economic recovery of the country. He made this statement during bilateral talks with President Koroma and entourage at his office in New Delhi, India.
The Prime Minister expressed the need for the two countries to scale up bilateral cooperation in the areas of agriculture, mining and information and communication technology. He promised to ensure Indian model in sugar plantations and cooperatives are introduced in Sierra Leone and also said that India would like to pursue cooperation with Sierra Leone in the Diamond cutting industry.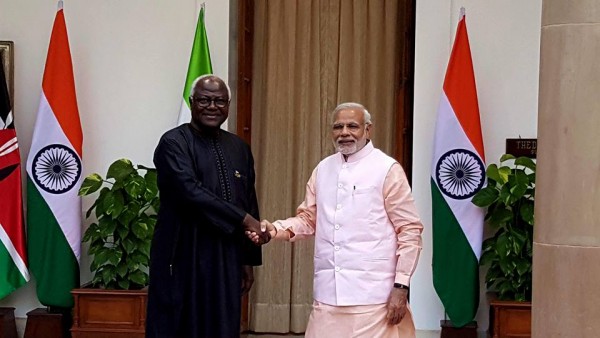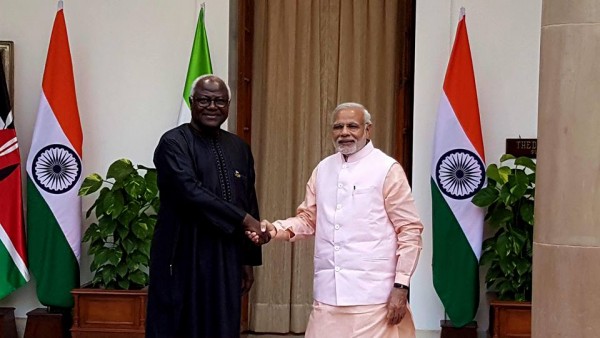 Prime Minister Modi went on to inform that Sierra Leoneans will be provided with scholarships to pursue agricultural studies in India as well as the possibility of empowering citizens of Sierra Leone to acquire ICT capabilities in India.
He also canvassed Sierra Leone's support for Indian aspirations in the United Nations and other multilateral institutions.
President Koroma on his part, congratulated Prime Minister Modi for the successful hosting of the India-Africa Forum Summit and called on him to support the Africa Common Position for the Reform of the UN Security Council.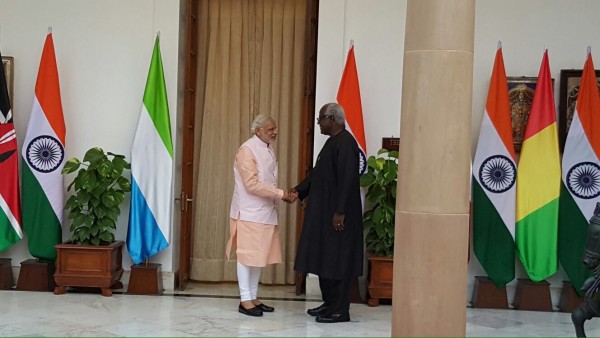 The president further thanked India for their support in fighting Ebola in Sierra Leone, saying "Indians have contributed immensely to trade and investment in Sierra Leone and we share lots of ties together," he said. He explained that Sierra Leone has rolled out the Post Ebola recovery programme in health, education, social protection and private sector development.
He lamented the fact that Sierra Leone was among the fastest growing economies before Ebola struck, and called on the Indian government to support the implementation of the post Ebola recovery plan.
President Koroma also emphasized the need to open a diplomatic mission in India and asked Modi's government to help in that direction.
Whilst disclosing that Indian companies are doing well in Sierra Leone, he encouraged Indian businesses to make use of investment opportunities in tourism, agriculture, mining and other sectors.