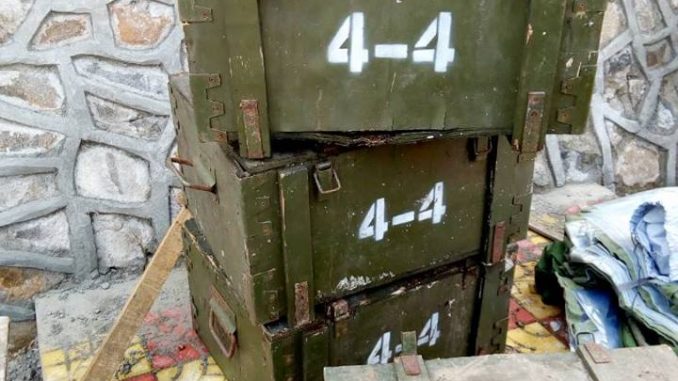 SIERRA LEONE DEMOCRACY NOW UNDER  JUNTA ATTACK
Family sources intimated us that a team of police officers and military personnel just concluded an unwarranted searched iñ the premises of Sierra Leone former Defence Minister Hon Palo Conteh at Wilberforce for an alleged unlawful possession of arms and amination. 
The search was conducted with non of our media personel in the country permitted to witness the scene neither our various human rights stake holders which left the whole Wilberforce vicinity and it population in total turmoil like the days of the rebel incursion in Sierra Leone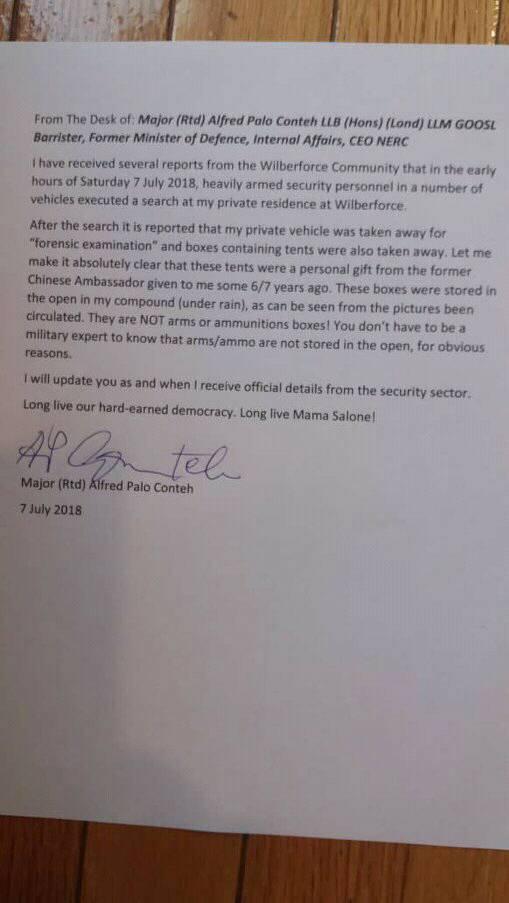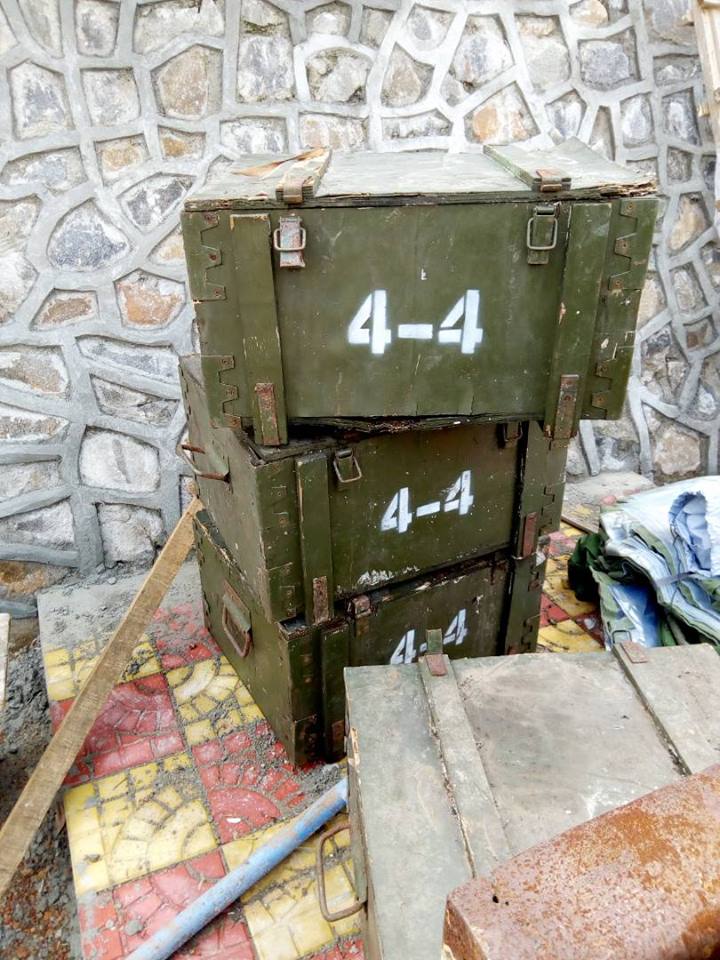 The search has been completed with nothing to show case as a security threat but out of a calculated attempt by the Bio Led SLPP administration to muscle down political opponents and continue exercise their arbitrary actions against our defenless citizens in the country with their incompetent Governance and poor human rights records.
MR PAOLO CONTENH 's two cars were taken to CID for what the police referred to forensic test. Tents were also taken away for investigation. But no weapon or amination was found.
The Bio Led Administration have completely displayed total reckless in our political history with numerous killings, harassment of political opponents against our defenceless citizens across the country using the slpp party political extremist group to carry out various I'll fated activities and the summary dismissal of our citizens with no justifiable reasons
Sierra Leone is in a sad state as our democratic principles are now placed under SEIGE by the three months old slpp Bio Administration.
 Information reaching us intimated that LAHAI LAWRENCE LEEMA the current slpp internal affairs Minister led the warrantless search to illegally intrude in the private home of former Defence Minister Hon Palo Conteh yesterday at Wilberforce
MORE INFORMATION COMING FOR PUBLIC SCRUTINY.