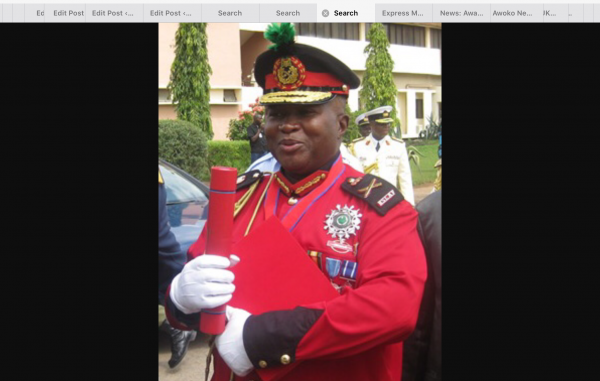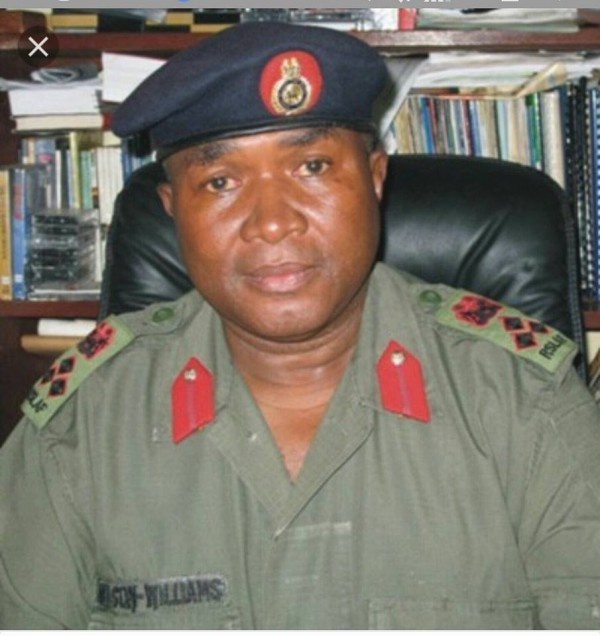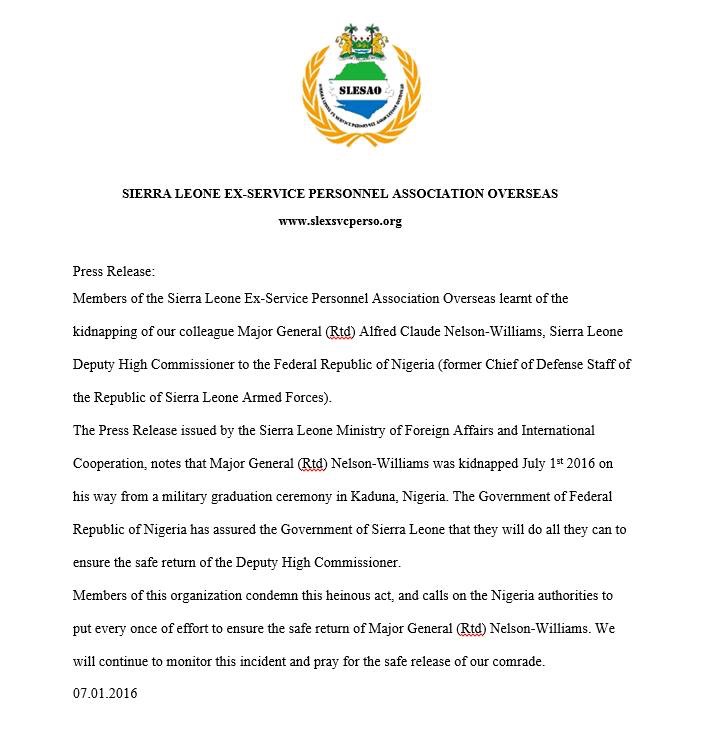 Sierra Leone is in a state of shock, disbelief and extreme anxiety following the kidnap  by unknown persons of one of the country's diplomats , Deputy High Commissioner to Nigeria Retired General Nelson Williams .
General Nelson Williams was kidnapped after attending a graduation in Kaduna in an area where the terrorist group Boko Haram is very active.  The unknown men are said to be demanding 40 million dollars as ransom.
The Sierra Leone Ex-Servicemen abroad have expressed dismay at the kidnap of their former army chief and are calling for his immediate release, as seen above.