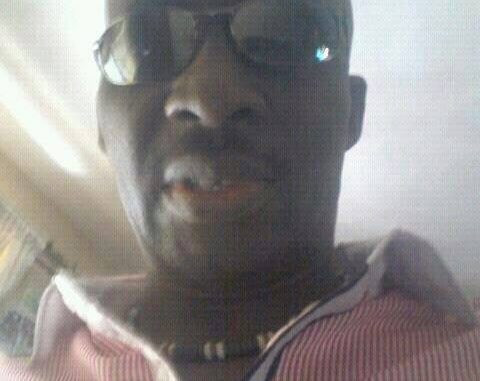 The Publisher of the INDEPENDENT OBSERVER newspaper of Sierra Leone, Mr. Jonathan Leigh, has publicly apologized to Rev. Leeroy Wilfred Kabs-Kanu and  Dr. Sylvia Blyden for seeking to defame them in his publication.  Mr. Leigh wrote each person a letter of apology , which he deposited at the office of the Independent Media Commission for delivery to Kabs-Kanu and Blyden, and which will also  be published on three different times in his newspaper. Mr. Leigh also retracted the story against Rev. Kabs-Kanu and Dr. Blyden, whom he falsely accused of an amorous relationship that was a figment of the imagination.
The regulatory body, the IMC, last month found the paper guilty of publishing a false story against the two officials. It was heavily fined and ordered to write letters of apology to the two individuals it had sought to malign .
The letters of apology  were written as the starting point to get the Independent Observer  back into circulation after it was suspended by the Independent Media Commission ( IMC ) for failure to pay the hefty fine of Le 16.5 million ( U.S. $ 3, 300 ) imposed on it for the false report.
Initially, the publisher has vowed not to pay the fine and he said he was seeking a high court injunction against the IMC to force  it to have the paper continue publication while the court heard its case. Many media and legal experts knew that it was a failed attempt by the Publisher to try to subvert a clear-cut case of justice against irresponsible and gutter  journalism. No serious court would have taken the case.
Yesterday, the Publisher advised himself to eat humble pie and comply with the punishment by the IMC.
Mr. Leigh and some forum administrators may face additional criminal and/or civil libel suits .
HERE ARE THE LETTERS OF APOLOGY.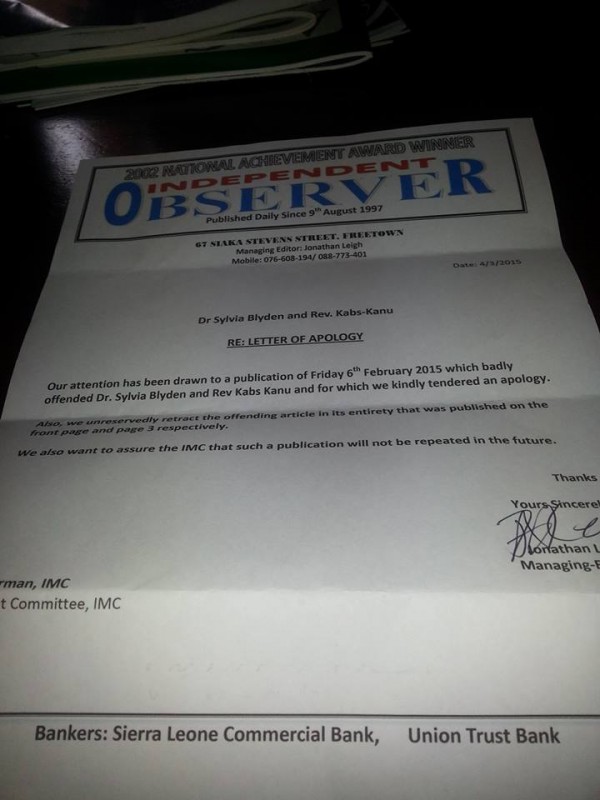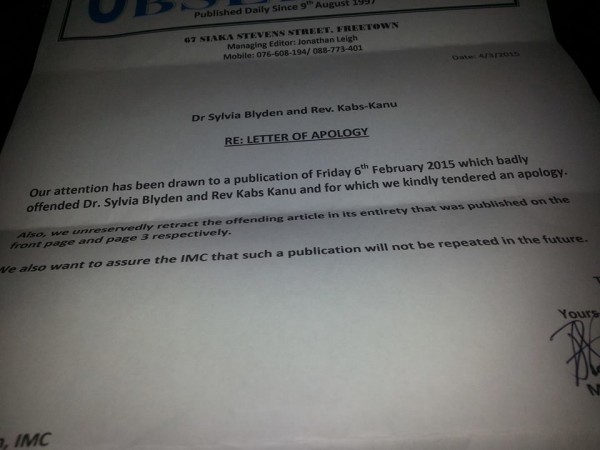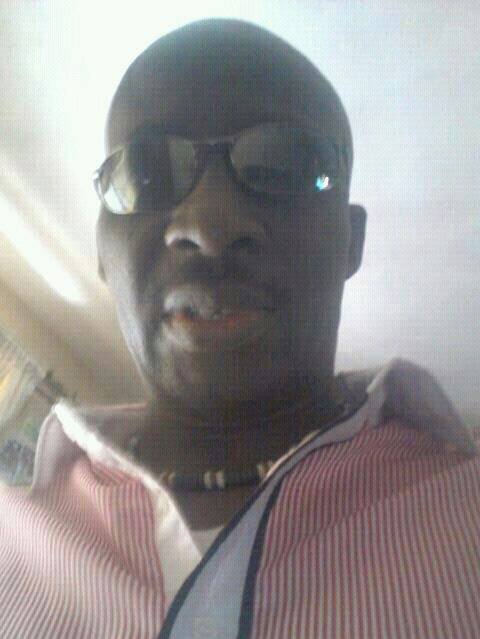 JONATHAN LEIGH