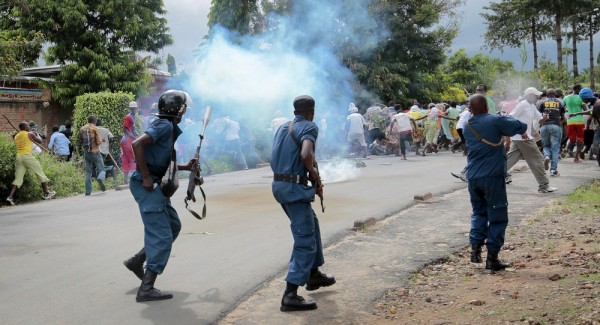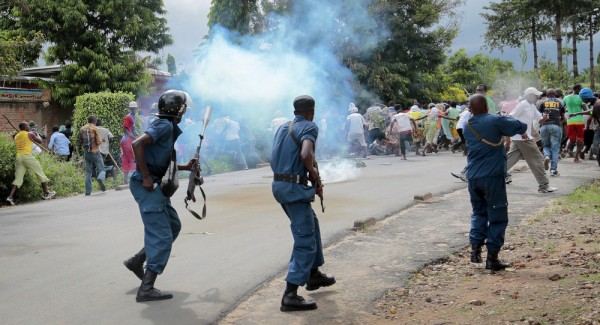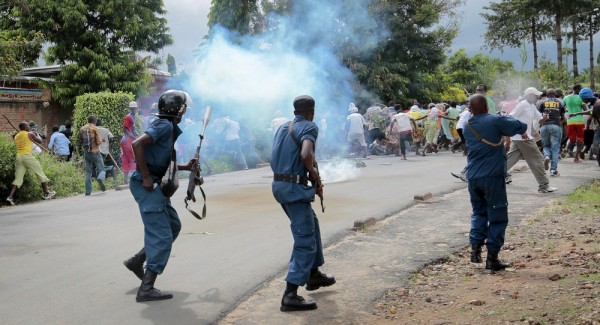 MOSCOW (Sputnik) — A coup attempt in the Republic of Burundi has failed, President Pierre Nkurunziza's office said on Twitter Wednesday.
"The situation is under control. A coup attempt has failed," the statement reads.
Earlier on Wednesday, Burundi Army Major General Godefroid Niyombareh, who was fired as the top intelligence official last February, said that President Nkurunziza has been dismissed.
Mass protests erupted in Burundi in April over Nkurunziza's bid to be re-elected for a third term. According to the army, the bid for a third term violates Burundi's constitution.
Read more: http://sputniknews.com/africa/20150513/1022099333.html#ixzz3a5GxNig5
Text by FRANCE 24 
Latest update : 2015-05-14
Tensions rose in Burundi after a top army official on Wednesday said he had deposed President Pierre Nkurunziza, who was in Tanzania at the time. Nkurunziza has dismissed the coup, but his current whereabouts are unknown.
In a statement read to reporters at a military base, Major General Godefroid Niyombare announced he had ousted President Pierre Nkurunziza because the president's bid for a third term violated the country's constitution.
The news was greeted with a mixed reaction, with some of Nkurunziza's supporters locking themselves in buildings, according to reporters on the ground. His opponents however took to the streets of the capital Bujumbura in the thousands, celebrating his ouster.
Protesters gathered outside the premises of the state broadcaster, which was surrounded by soldiers apparently loyal to President Nkurunziza. Gunshots were heard amid reports that the police, widely believed to be supporting Nkurunziza, fired at military troops and protesters.
Nkurunziza, who was attending an East Africa bloc summit in the Tanzanian capital of Dar es Salaam, dismissed the coup claim, calling it "a joke, not a coup".
Early on Thursday armed forces chief General Prime Niyongabo announced that the coup had failed. "The attempted coup by General Godefroid Niyombare has been stopped," Niyongabo said in a radio announcement.
East African leaders gathered in Dar es Salaam condemned the attempted coup and called for a return to constitutional order.
In an address on a private radio station, Gen. Niyombare said the airport and country's borders were closed. All international flights to and from Burundi are currently cancelled.
Gen. Niyombare has said he was working on the formation of a transitional government with civil society representatives, the clergy and politicians. Speaking to FRANCE 24 late Wednesday, the army official admitted "it was not necessary to do what we did" in a democratic country. But, referring to weeks of deadly protests around Nkurunziza's re-election bid that had killed at least 20 people, Gen. Niyombare said "there was no other choice".
Tanzanian officials said President Nkurunziza had left Dar es Salaam to return home to the capital, Bujumbura.
As night fell on Burundi, there were conflicting reports of Nkurunziza's whereabouts, with some news organizations reporting the beleaguered leader had landed in Uganda. There was no confirmation of the reports.
The US has called on all parties to lay down their arms and show restraint. But a US State Department spokesman said he could not confirm that a coup had taken place.
UN Secretary-General Ban Ki-moon has also called for calm.
Follow the day's dramatic events as they unfolded by clicking on the live blog below: