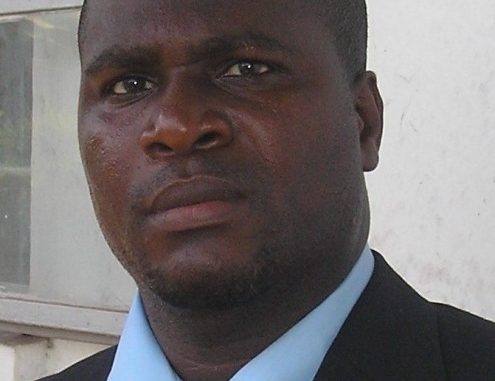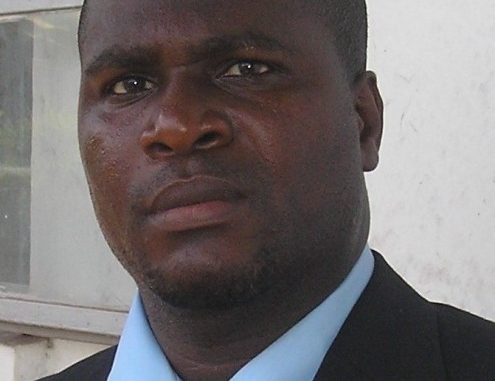 By Mohamed Sankoh (One Drop)
In John Bolton's new book, "The Room Where It Happened: A White House Memoir", and Wole Soyinka's "The Man Died" are haunting paragraphs that portray political buffoonery, political inexperience, unpreparedness to occupy the highest office of state, and the lack of good taste; and the therapeutic language that should be evoked to bring about political correctness. I will start with Bolton and end with Soyinka.
But in-between Bolton and Soyinka's, the Nigerian-born acclaimed novelist and poet Ben Okri will serve as the premise for today's One Dropian dropping. In the wake of the "Black Lives Matter" tsunamis now sweeping the United States of America, Okri (have you read his 1991 Booker Prize-winning novel, "The Famished Road?) is reported to have noted that, "….A people endure and endure and then one day an event becomes a living symbol of what is being done to them, a symbol that they are perceived as less than human…."
Now with that in-between let me start with Bolton who notes, in his book "The Room Where It Happened: A White House Memoir", that "…If you don't like turmoil, uncertainty, and risk—all while being constantly overwhelmed with information, decisions to be made, and the sheer amount of work, and enlivened by international and domestic personality and ego conflicts beyond description—try something else…" But President Julius Maada Bio never tried "something else", for about 22 years, but politics.
And politics he still does. But it appears as if President Maada Bio's unpreparedness to occupy State House; his seemingly political inexperience despite he was shadow-boxing the presidency for about 22 years, and his misfortune of being surrounded by pseudo-academics whose egos are always at odds with each other—give State House a miniature look of the White House which Bolton portrays in his book!
Like Donald Trump's White House, as portrayed by Bolton, so it appears as if President Maada Bio's State House seems to be striving on pettiness which is always being magnified at the detriment of national cohesion. My investigations posit that the background to the bad blood between the ruling Sierra Leone People's Party (SLPP) and the main opposition, the All People's Congress (APC), stemmed from an expected phone call that never was.
A phone call? Yes. A phone call! It is being alleged that after the then Mr Bio controversially won the 2018 Presidential Election, by a very thin margin, he was expecting a phone call from ex-President Ernest Bai Koroma to congratulate him. But that phone call was allegedly never received. Or, maybe, it was made but did not go through because of "network problems" which Sierra Leone's mobile phone operators are known for. And for that, it is being claimed by some of those frequenting the corridors of power, President Maada Bio is reportedly still bitter. And that bitterness might have been some of the reasons for the Fountain-of-Honour's actions and policies, which have resulted to the current state of affairs in Sierra Leone.
If this claim is true, which I'm still finding it extremely difficult to believe, then it might point to the early development of a megalomaniac trait in the Commander-in-Chief. Whether ex-President Koroma congratulated President Bio or not will not change the fact that the latter is now the President of the Republic of Sierra Leone. It is an open secret that ex-President Koroma took President Bio on a conducted tour of State Lodge few days after the 2018 Presidential Election run-off and few months later did his "Handing over Notes" at State House. These are two significant gestures of recognition of a newly elected president than a mere congratulatory phone call!
And besides, if anyone should have made that congratulatory phone call, it should have been Dr Samura Kamara because it was he who contested against the then Mr Bio not ex-president Koroma. So, for a president to be still supposedly bitter, over two years after being sworn-in as Head of State, because he did not receive a congratulatory phone call from his immediate predecessor speaks volume of the state of mind of that president.
Another reason for President Maada Bio's alleged bitterness for ex-President Koroma and by extension the APC, according to my investigations, is the continued presence of the former president as Leader and Chairman of the APC. It appears as if ex-President Koroma is still sucking out the presidential aura from President Bio, making him look like a man hiding in a fog! Though "All the President's Men" (to borrow from the book authored by Bob Woodward and Carl Bernstein, the two former reporters of The Washington Post "who investigated the June 1972 break-in at the Watergate Office Building and the resultant political scandal") are not saying it on camera; but in camera they are still fuming on why a former president whose party lost a vital election could still be dwarfing a current president in terms of popularity. And as if to pour sand in President Maada Bio's "achekeh", despite being painted as Lucifer-incarnate by SLPP "Paopagandists" and "drunkardnomists"; ex-president Koroma still commands respect amongst his international peers who still regard him as someone with good democratic credentials!
And for those two reasons, above, Sierra Leoneans who are perceived to be supporters of the APC are being systematically sacked from their jobs, intimidated, harassed, and others put on trials on charges that will make Josef Stalin's Chief Prosecutor, Andrey Vyshinsky, looks like an intern at the International Criminal Court (ICC). But as Siaka Stevens used to colloquially say, "Kaka long tay e mus cut"! Even Napoleon Bonaparte had his Waterloo and the Nazis their Nuremberg. Sir Albert Margai's SLPP came to pass. Ahmad Tejan Kabba's SLPP too came to pass. And there is no way the current SLPP government of President Maada Bio will not come to pass one day. It's just a matter of months or few years; but it will end someday!
And as if to sprinkle salt on their wounds, President Maada Bio in his now infamous speech of 8 May 2020 cloudily alluded to members of the APC as domestic "terrorists". That insinuation is now being taken by many international observers and political pundits that Sierra Leone is at present sitting on a keg of dynamite. This brings to mind Ben Okri that, "….A people [APC supporters] endure and endure and then one day an event becomes a living symbol of what is being done to them, a symbol that they are perceived as less than human…." It happened in Tunisia. Just a perceived wrong done to a street vendor, Mohamed Bouaziz, became an event of "a living symbol" that led to the "Arab Spring". In the United States of America, George Floyd's asphyxiation by a racist white policeman is now "a living symbol" of the reactions to centuries-old injuries inflicted on a race.
It is on that note that I will end today's One Dropian dropping with Soyinka that, "The cold reality of power is, of course, it has to be endured. Even when it is culpable and seen to be so, its effective reality is that it cannot be escaped for a duration, be this regulated by constitutional agreements, or subject to abrupt termination by a contending interest. All that is left then to the populace over which it is made manifest is an attitude towards it, overtly expressed or internalized…"
medsankoh@yahoo.com/+232-76-611-986