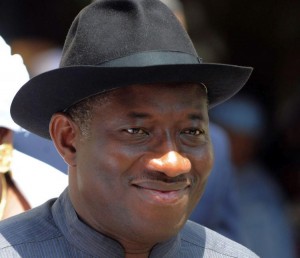 Presidential Elections in Sierra Leone
Press Statement
Victoria Nuland
Department Spokesperson, Office of the Spokesperson
Washington, DC
November 24, 2012
The United States commends the people of Sierra Leone who, on November 17, turned out in overwhelming numbers to vote in the third successful presidential and parliamentary election since the end of the country's civil war in 2002. We congratulate President Ernest Bai Koroma on his re-election, and urge all parties to accept the results as representing the will of Sierra Leone's voting public.
Any grievances related to the election must be resolved through Sierra Leone's judiciary, in accordance with the rule of law. We urge all party leaders to refrain from actions that incite violence or encourage acts of retribution.
We call on the National Electoral Commission, Political Parties Registration Commission, and other stakeholders to address any electoral deficiencies and further strengthen Sierra Leonean democracy.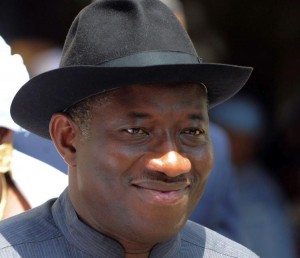 Putin Congratulates Sierra Leone President On His Re-Election
| | | |
| --- | --- | --- |
| | Nov 25, 2012 16:47 Moscow Time | |
Russian President Vladimir Putin has congratulated Sierra Leone's President Ernest Bai Korome on his re-election, news reports said.
In a congratulatory message posted on the Kremlin's website on Sunday, Putin expressed hope that full-fledged bilateral cooperation meets interests of people and contribute to strengthening peace and stability in Africa.
The November 17 presidential elections saw Koroma obtain almost 59 percent of the vote.
Voice of Russia, Interfax
_______________________________________________________________
NIGERIA'S PRESIDENT CONGRATULATES PRESIDENT ERNEST KOROMA
President Goodluck Ebele Jonathan and the Federal Government of Nigeria congratulate President Ernest Bai Koroma on his re-election and swearing-in yesterday for another five-year term at the helm of his country's affairs.
President Jonathan and Nigeria welcomed President Koroma's victory with close to 60 per cent of the votes cast in the November 17 presidential elections which was keenly contested by eight other candidates as an affirmation of the trust and confidence the people of Sierra Leone have in his capable leadership.
A statement by the Special Adviser, Media and Publicity, Dr Reben Abati, on Saturday, November 24, said the President urged all Sierra Leoneans to join hands with President Koroma in moving their country forward to an era of democratic consolidation, peace, political stability and rapid socio-economic development.
President Jonathan assured President Koroma and the brotherly people of Sierra Leone that they can continue to count on the support, assistance and solidarity of Nigeria as they go on with the urgent task of rebuilding their nation after years of avoidable conflict.
He wished President Koroma a very successful second term in office and prayed that God Almighty will grant him continued 
good health
 and divine guidance to lead his nation forward to a brighter future for its people.