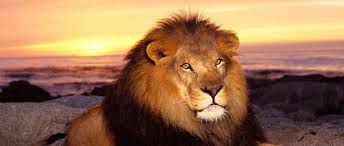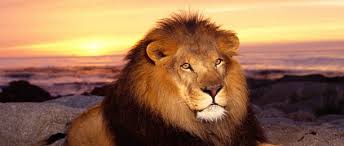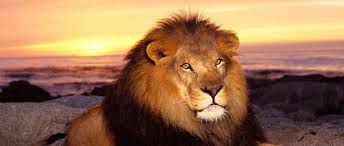 THE CHILD OF GOD IS A LION : NO ONE DEFEATS HIM IN BATTLE
ESTHER 5: 14 Then his wife Zeresh and all his friends said to him, "Let a gallows be made, fifty cubits high, and in the morning suggest to the king that Mordecai be hanged on it; then go merrily with the king to the banquet." And the thing pleased Haman; so he had the gallows made.
Esther 7 : 9-10 And Harbonah, one of the chamberlains, said before the king, Behold also, the gallows fifty cubits high, which Haman had made for Mordecai, who spoken good for the king, standeth in the house of Haman. Then the king said, Hang him thereon.
10 So they hanged Haman on the gallows that he had prepared for Mordecai. Then was the king's wrath pacified.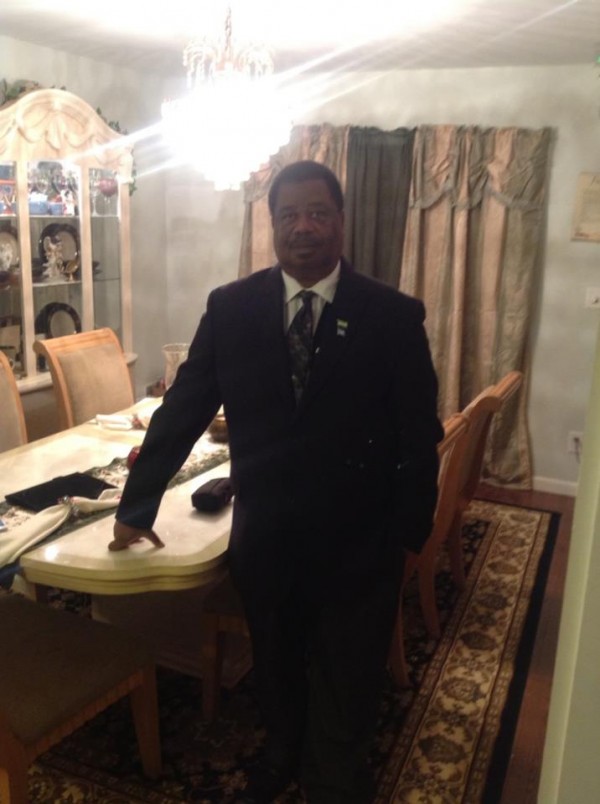 "Whoso diggeth a pit shall fall therein: and he that rolleth a stone, it will return upon him." ( Proverbs 26 : 27 )
" He that diggeth a pit shall fall into it; and whoso breaketh an hedge, a serpent shall bite him. Whoso removeth stones shall be hurt therewith; and he that cleaveth wood shall be endangered thereby" ( Ecclesiastes 10:8-9 )
PSALM 37
14 The wicked have drawn out the sword, and have bent their bow, to cast down the poor and needy, and to slay such as be of upright conversation.
15 Their sword shall enter into their own heart, and their bows shall be broken.
PSALM 37
32 The wicked watcheth the righteous, and seeketh to slay him.
33 The Lord will not leave him in his hand, nor condemn him when he is judged.
Philippians 4:6-7 ESV : "Do not be anxious about anything, but in everything by prayer and supplication with thanksgiving let your requests be made known to God. And the peace of God, which surpasses all understanding, will guard your hearts and your minds in Christ Jesus."
John 16:33 ESV : " I have said these things to you, that in me you may have peace. In the world you will have tribulation. But take heart; I have overcome the world."
As long as you live in this evil world of sin, people will cross your paths. If you think nobody will talk about you, you are living in a dream world. Even if you are the most beautiful woman or the most handsome man in the world, people will still talk about you. If people talk about innocent babies or kill them, what will they not do to you ?
If you think nobody will plot against you, you are living in an illusive world. Even if you are the most kind person in this world, people will plot against you. At times all you need for people to plot against you is to be a very kind person.
If you think some of the people you love will not betray you, you are living in another world. I am reading KWAME NKRUMAH' first book after his overthrow, titled DARK DAYS IN GHANA. You will laugh with tears when you read how some members of his delegation who were with him reacted in China when news hit them about what had happened back home. Some ministers flew back to Accra, thinking that the new military government would let them stay in their jobs. They were surprised when they ended in prison. Some people are very ungrateful. Ungratefulness is written in their genes . Whatever you do for them , they will never be grateful. Even within your family. You have people who will never appreciate your sacrifices, whatever you do. Whatever you are doing, do it for God. That is the only way .
If you are the holiest Reverend or Bishop and you think people will still not talk about you, you are a monk for real and must remain in your pagoda. In fact, the holier you are, the more people will fabricate or concoct stories about you because your life is rebuking them. Do you know how many innocent preachers have been falsely accused of stealing or engaging in sexual impropriety ? But they do not allow these things to bother them but continue to serve God. When the Devil realizes that you are a threat to his kingdom, he will come against you with false accusations. Just make sure you do not justify what they say about you. But you will never stop these hatchet jobs on your character by the children of the Devil. When I was a Chaplain at the hospital, many women used to cry to me while describing how people wrecked their marriages through false rumours. It was painful, but what to do ? I just told them to leave everything in the hands of God.
I am writing this short piece to encourage you to lift your head high and stop losing sleep over what people are doing to you OR SAYING ABOUT YOU . Take everything to God in prayer. Do not engage them in verbal fights or the Lord forbid, physical altercations, over the things they say about you or do to you . Do not bring to Facebook what people do to you. It is a sign of weakness. Just take it to God in prayer.
I know how you are feeling presently. Somebody has said something evil about you that you do not deserve. It sure hurts. But there is nothing you can do about it. All you have to do is to take it to the Lord in prayer. Did I make sense to you this morning ? If so, stop fretting and Just pray and leave everything in the hand of God.
These things will always happen to you as long as you live in this evil world , but take heart because Jesus Christ has overcome the world. He will let the truth be known one day.
MAY GOD BLESS YOU FOR READING THIS SERMON.
Bible passages :
6 Therefore humble yourselves under the mighty hand of God, that He may exalt you at the proper time, 7 casting all your anxiety on Him, because He cares for you. 8 Be of sober spirit, be on the alert. Your adversary, the devil, prowls around like a roaring lion, seeking someone to devour.…( I PETER 5: 6-8)
Cast thy burden upon the LORD, and he shall sustain thee: he shall never suffer the righteous to be moved.( PSALM 55 : 22 )
Fear not, for I am with you; be not dismayed, for I am your God; I will strengthen you, I will help you, I will uphold you with my righteous right hand.( Isaiah 41:10 ESV )
Count it all joy, my brothers, when you meet trials of various kinds, for you know that the testing of your faith produces steadfastness. And let steadfastness have its full effect, that you may be perfect and complete, lacking in nothing.(James 1:2-4 ESV ).
Blessed is the man who remains steadfast under trial, for when he has stood the test he will receive the crown of life, which God has promised to those who love him. (James 1:12 ESV )
Psalm 37 King James Version (KJV)
Fret not thyself because of evildoers, neither be thou envious against the workers of iniquity.
2 For they shall soon be cut down like the grass, and wither as the green herb.
3 Trust in the Lord, and do good; so shalt thou dwell in the land, and verily thou shalt be fed.
4 Delight thyself also in the Lord: and he shall give thee the desires of thine heart.
5 Commit thy way unto the Lord; trust also in him; and he shall bring it to pass.
6 And he shall bring forth thy righteousness as the light, and thy judgment as the noonday.
7 Rest in the Lord, and wait patiently for him: fret not thyself because of him who prospereth in his way, because of the man who bringeth wicked devices to pass.
8 Cease from anger, and forsake wrath: fret not thyself in any wise to do evil.
9 For evildoers shall be cut off: but those that wait upon the Lord, they shall inherit the earth.
10 For yet a little while, and the wicked shall not be: yea, thou shalt diligently consider his place, and it shall not be.
11 But the meek shall inherit the earth; and shall delight themselves in the abundance of peace.
12 The wicked plotteth against the just, and gnasheth upon him with his teeth.
13 The Lord shall laugh at him: for he seeth that his day is coming.
14 The wicked have drawn out the sword, and have bent their bow, to cast down the poor and needy, and to slay such as be of upright conversation.
15 Their sword shall enter into their own heart, and their bows shall be broken.
16 A little that a righteous man hath is better than the riches of many wicked.
17 For the arms of the wicked shall be broken: but the Lord upholdeth the righteous.
18 The Lord knoweth the days of the upright: and their inheritance shall be for ever.
19 They shall not be ashamed in the evil time: and in the days of famine they shall be satisfied.
20 But the wicked shall perish, and the enemies of the Lord shall be as the fat of lambs: they shall consume; into smoke shall they consume away.
21 The wicked borroweth, and payeth not again: but the righteous sheweth mercy, and giveth.
22 For such as be blessed of him shall inherit the earth; and they that be cursed of him shall be cut off.
23 The steps of a good man are ordered by the Lord: and he delighteth in his way.
24 Though he fall, he shall not be utterly cast down: for the Lord upholdeth him with his hand.
25 I have been young, and now am old; yet have I not seen the righteous forsaken, nor his seed begging bread.
26 He is ever merciful, and lendeth; and his seed is blessed.
27 Depart from evil, and do good; and dwell for evermore.
28 For the Lord loveth judgment, and forsaketh not his saints; they are preserved for ever: but the seed of the wicked shall be cut off.
29 The righteous shall inherit the land, and dwell therein for ever.
30 The mouth of the righteous speaketh wisdom, and his tongue talketh of judgment.
31 The law of his God is in his heart; none of his steps shall slide.
32 The wicked watcheth the righteous, and seeketh to slay him.
33 The Lord will not leave him in his hand, nor condemn him when he is judged.
34 Wait on the Lord, and keep his way, and he shall exalt thee to inherit the land: when the wicked are cut off, thou shalt see it.
35 I have seen the wicked in great power, and spreading himself like a green bay tree.
36 Yet he passed away, and, lo, he was not: yea, I sought him, but he could not be found.
37 Mark the perfect man, and behold the upright: for the end of that man is peace.
38 But the transgressors shall be destroyed together: the end of the wicked shall be cut off.
39 But the salvation of the righteous is of the Lord: he is their strength in the time of trouble.
40 And the Lord shall help them, and deliver them: he shall deliver them from the wicked, and save them, because they trust in him.
—