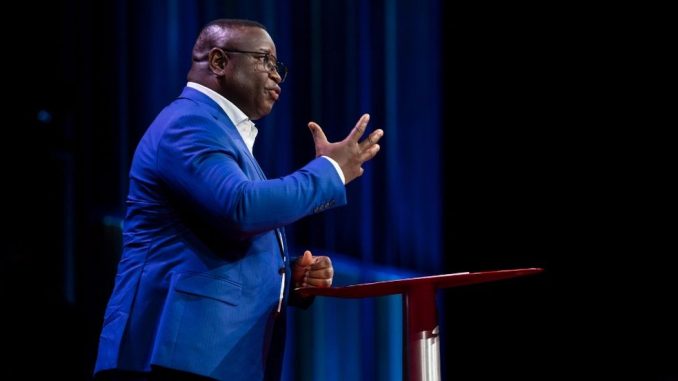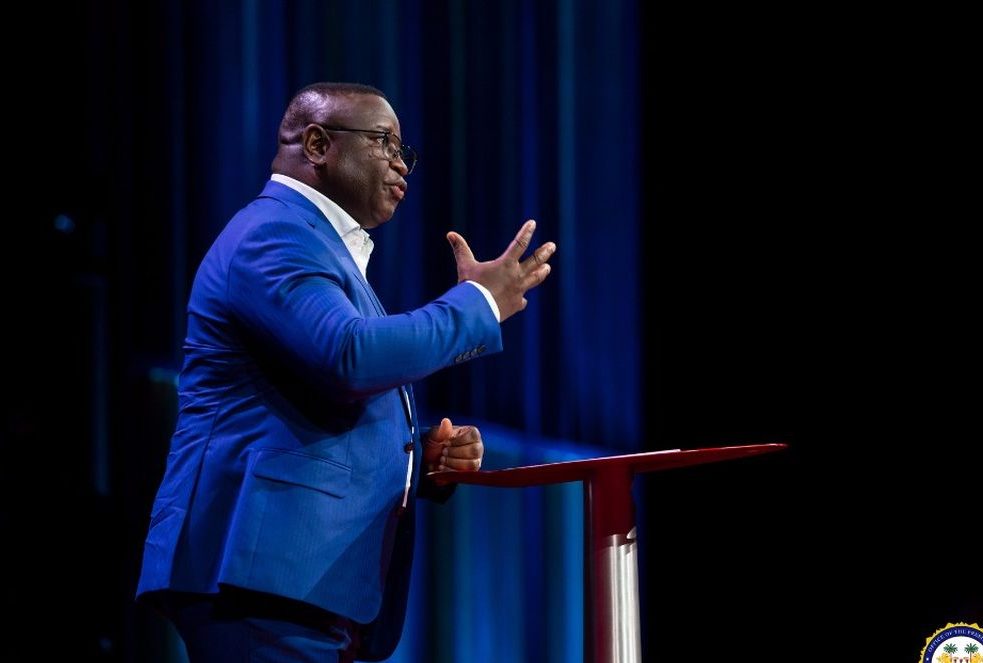 THE CRIMINALIZATION OF THE STATE IN SIERRA LEONE
By Kabs Kanu
Even as we pray against the coronavirus, we will not be distracted from the other huge danger looming over our heads in Sierra Leone- – The CRIMINALIZATION of the state by President Maada Bio. his wife Fatima Bio , the Chief Minister David Francis and other members of the Sierra Leone People's Party ( SLPP) government .
Since this Maada Bio government came to power two years ago, newspaper and online media outlet pages have been running with screaming headlines about the massive corruption , graft, embezzlement , bold- faced thieving and misappropriation of state funds by members of the Bio government..
Things have gone so bad that newspapers in the Gambia, the home country of the president's wife have taken up the sing-song and everyday now there are damning banner headlines about her corruption of state funds and racketeering that have extended to the Gambia.
While the past APC Government was accused of corruption too, it is not at the frightening scale we are seeing it under this Bio SLPP government . Under President Bio, there is no distinction between state bank accounts and funds and the accounts of the President, his wife and ministers and officials of the government..It is squandermania galore .The President ,his wife and government officials perceive state funds as their personal properties. State House and officials of Government have converted state funds into their personal use.
While the government is conducting a sham commission of inquiry on past government officials, it is breaking new grounds in the unrestrained squandering of state funds.
The alarming scale of fraud and plundering of state resources have made President Bio and his government very unpopular and even if they try to use the coronavirus scare to deflect attention from the classical corruption , it will not work because the fact has now established that the state has now been fully criminalized in Sierra Leone.
So out of control is corruption in Sierra Leone under President Bio that fears have even arose that any coronavirus outbreak in Sierra Leone ( The Lord forbid ) will be greeted with secret joy by Bio, his ministers and other officials because it will be another invitation for massive squandering of whatever funds this country will be given to fight the plague by international stakeholders and humanitarian organizations.
This development is a sad relapse for the unfortunate people of Sierra Leone who were given loud-sounding promises by President Bio that he had come to power to tighten all the bolts and eradicate corruption. The man who projected himself as redeemer has himself become the most profligate and corrupt President in the annals of our country.
What a shame.
The Sierra Leoneans people had high expectations when this government came to power two years ago but their dreams have been cruelly shattered by President Bio and other felons in the government.