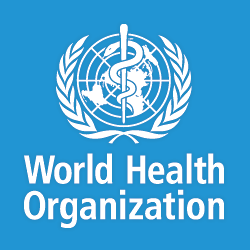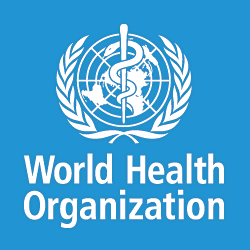 Freetown, May 28, 014 (SLENA) – The World Health Organization (WHO) Country Representative, Jacob Mufunda has disclosed the arrival of 12 Experts from WHO Inter Country Team on Ebola to assist the Ministry of Health and Sanitation in the fight against the disease.
Addressing the National Task Force meeting in the Ministry's conference hall at Youyi Building in Freetown, Dr. Mufunda said the 12-Man Team that are expected to arrive in the country by the week end would include Data Management and Case Management Experts, an Anthropologist, and Epidemiologists among others.
He said 5,144 Personal Protective Equipment have been distributed to health facilities and additional gears have also been positioned and sent to the Kailahun and Kenema districts, adding that $150,000 is currently available to fund the ongoing emergency while plans are afoot to mobilize more resources.
The WHO Representative reiterated his organization's commitment to boost health promotion as well as human resource development.
Giving his update, the UNICEF Representative, Roland Monasch reported the distribution of drugs and medical supplies and other emergency preparedness response medical items ahead of the cholera noting the rainy season is around.
Mr. Monasch told the meeting about his organization's funding for the sensitization of Paramount Chiefs across the country, Orientation and training programmes for Media practitioners, District Social Mobilization Officers and the Councils, and pledged to give more support now that the country is on emergency response to contain the disease.
The UNPFA Country Representative, Dr. Bannet Ndyanabanji outlined his organization's support during the preparedness stage of the Ebola, and reaffirmed his organization's continued commitment to providing additional resources to the ministry's response Action Plan.
Health and Sanitation Minister, Miatta Kargbo expressed gratitude and appreciation over the commitment of partners towards the Emergency Response Action Plan, disclosing the participation of Parliamentarians and their arrival in Kailahun Town on Wednesday May 28, heading for Koindu to sensitize the township and the environs.
She confirmed seven positive cases as of the early hours of Wednesday May 28, 2014 and encouraged all health staff at the frontline to intensify efforts.
Madam Kargbo said the Ministry and the government would continue to be vigilant in addressing the situation, and called on all Sierra Leoneans to take the necessary precautionary measures, and report to the nearest health facilities when signs and symptoms are noticed.
She reiterated that the Ministry would continue to intensify sensitization and health promotion across the country.
JAK/KK/MOHS/SLENA