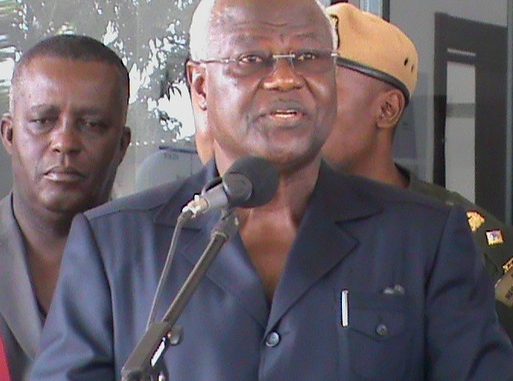 By State House Communications Unit :
His Excellency President Ernest Bai Koromo has thanked UK sailors and Royal Marines on the Royal Fleet Auxiliary ship RFA Argus on the eve of their departure back to the UK. It follows nearly six months deployed as part of theUK Task Force.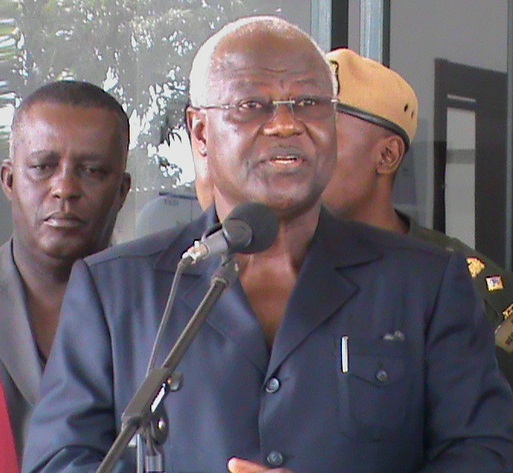 Argus deployed to Sierra Leone from the UK in September to provide vital aviation support and medical capability to the UK led effort against the disease. Her three Merlin helicopters from 820 Naval Air Squadron and detachment of Royal Marines from 1 Assault Group Royal Marines helped deliver equipment, supplies and food packages to remote areas of the countryduring her time in Sierra Leone.
During his visit, Sierra Leone's head of state who was joined by the CEO of the National Ebola Response Centre and District Chairmen from the Pujehun and Kailahun districts thanked all on board for their sacrifice.
His Excellency President Ernest Bai Koromo said:
"I am here this evening to say thank you and goodbye. Thank you to you the Royal Navy. Thank you to the British Government, and thank you to the British people for providing us with the support at this very difficult moment of our country's history."
"As you are leaving with our appreciation, we know a good number of your colleagues are still with us, and they are here because we have not yet completed the fight. We are now on the road to zero. Until we get to zero and stay zero for forty two days we will still be within a situation of Ebola. But I am sure with what we have learned, with the continued support that you are providing we will get out of it."
A regular sight off the coast of Freetown in recent months, Argus may be missed but while she departs Sierra Leone, the UK mission is far from over. The UK remains committed to the fight against Ebola in Sierra Leone and with the return of RFA Argus, the number of military personnel in Sierra Leone will be at around 300. This contribution is made up of command and control, logisticians, planners and medics. Argus' capabilities have been transferred to other agencies which are well placed to take on the roles.
Brigadier Andrew Hughes, Commander of UK Ebola Task Force, said:
"RFA ARGUS arrived in Sierra Leone during the difficult days when cases of Ebola were rising and above 500 cases per week. Speed was of the essence in building the capacity of the country to deal with the outbreak. This included the building of Ebola Treatment Centres and importantly Command and Control functions. The ability of RFA Argus to move people and equipment by helicopter and boat has been very important to achieving this and it has enabled development of the operation both nationally and in the districts.
"Now cases are much lower. The UK Task Force HQ is focussed on the vital work in support of DfID, rooting out remaining cases and helping to mobilise the Sierra Leone people to avoid spreading the disease as we work towards reaching zero cases. The capabilities RFA Argus brought here are either no longer required or have been replaced by other options. She is free to return to the UK for a well earned rest, as we remain to continue the fight."