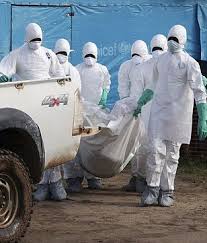 By Jarrah Kawusu-Konte
There is a growing awareness and increasing amount of optimism among the populace that supporting the government's campaign to getting to zero new infections is in the best interest of the country. Interactions with many people during this 3-days stay at home exercise revealed a great deal of information on how swiftly they are yearning to resume their normal lives, even though they agreed that all hands must be on deck to get to zero and stay zero for 42 days.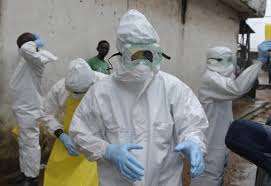 We all know Sierra Leone was among the fastest growing economies in Africa South of the Sahara with a GDP growth rate of 15.2% in 2012; 20.1% in 2013 and projected at 11.3% in 2014. The country also enjoyed, under the leadership of President Ernest Koroma, stable macroeconomic environment with single digit inflation of 6.4% in April 2014; a stable exchange rate; declining domestic interest rates and sustainable external debt.
Furthermore, government's development trajectory was on the right course in terms of infrastructure such as roads, energy and the Free Health Care Initiative.
But Sierra Leone has been hit by what the Minister of Finance Dr Kaifala Marrah would call "two great shocks"; namely, the Ebola epidemic which struck in May 2014 and the collapse of iron ore prices in the world market. Both shocks effectively reversed our socio-economic progress recorded since 2007.
The question we should preoccupy ourselves with now is: Are we entering a rejuvenated era of socio-economic development after Ebola? My answer is a resounding YES!!!
The logic of my argument is anchored on the drive to get to zero and stay at zero Ebola cases. It is after this government will begin to roll out the immediate/short-term recovery needs of the country and also endeavour to integrate the medium-long term needs into the Agenda for Prosperity. The key enablers of this process would be private sector led growth, governance and policy reforms, sub-regional cooperation with the MRU and ECOWAS, and leveraging opportunities thrown up by the outbreak.
Now, there doesn't appear to be any disagreement on the way forward for this country, which is to get to zero Ebola infections and stay zero for 42 days.
When Ebola is gone, we can then resume our normal politicking and bickerings. But not yet. Because we have a lot on our plates. We have to restore access to basic health services. We have to get our kids back to school and revamp the educational system. We have to recover lost livelihoods, promote social protection and more importantly, facilitate private sector recovery and growth. We have sooooo much to do.
But the detractors and doomsday prophets think otherwise and are calling for hailstorms. They are oblivious of the bigger picture while concentrating on little things. We have to train teachers, disinfect buildings and support necessary WASH facilities in schools. Government will also expand school feeding programmes and waive school fees. Supply necessary teaching and learning materials and repair and electrify schools.
In terms of restoring livelihoods, agricultural support will be given to subsistence farmers and public works for 20,000 unemployed youth. The social protection angle will transfer cash to 25,200 extremely poor households and provide welfare support for children, women and people with disabilities; and support to EVD survivors and orphans. Recapitalization of community banks and Financial Services Associations, and the SME fund. The activities are so many and we need all hands on deck to get the job done.
Unfortunately, with all these painstaking efforts to try to stop the virus and get to zero for 42 days, there are people hell-bent on giving the country a bad name. Pay no heed to these destructive forces. Their aim is to subvert the will of the people for a swift post-Ebola socio-economic recovery for all.