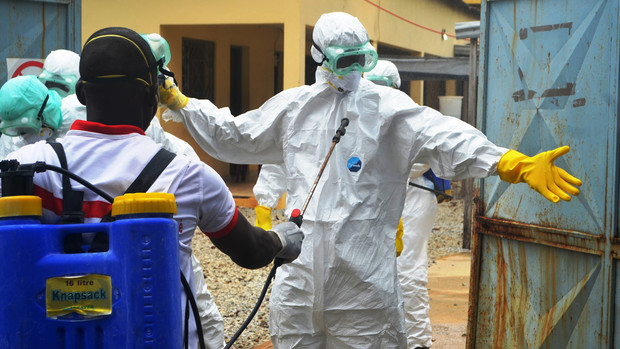 | | |
| --- | --- |
|   | |
UNITED NATIONS, Oct. 16 (Xinhua) — The World Health Organization (WHO) has warned of a continuously deteriorating situation in Guinea, Liberia and Sierra Leone in the Ebola outbreak, UN spokesman Stephane Dujarric told reporters here Thursday.
"An increase in new cases in Guinea is being driven by a spike in cases in the capital, Conakry, and the nearby district of Coyah, " Dujarric said at a daily news briefing here, adding that in Liberia, there is almost certainly significant under-reporting of cases from the capital Monrovia while in Sierra Leone, intense transmission is still occurring in the capital Freetown and its surroundings. "The latest figures from WHO report a total of 8,997 cases in seven countries, and 4,493 deaths," the spokesman said.
"Health care workers have been paying a heavy tribute to the fight against Ebola with 427 infected and 236 dead." "The total number of operational laboratories in the three West African countries will increase in the coming weeks, as a Russian Mobile Laboratory becomes operational in Guinea, and a Public Health England laboratory begins to provide diagnostic testing in the Western Rural area of Sierra Leone," he said.
Meanwhile, the United Nations Population Fund (UNFPA) also warns that Ebola is wiping out gains in safe motherhood made in Guinea, Liberia and Sierra Leone. "An estimated 800,000 women in these three countries should give birth in the next 12 months but many pregnant women are afraid to visit or turned away from overstretched health facilities," he said. UNFPA has said that 64.5 million U.S. dollars is needed to provide reproductive and maternal health services in the next three months, he said.