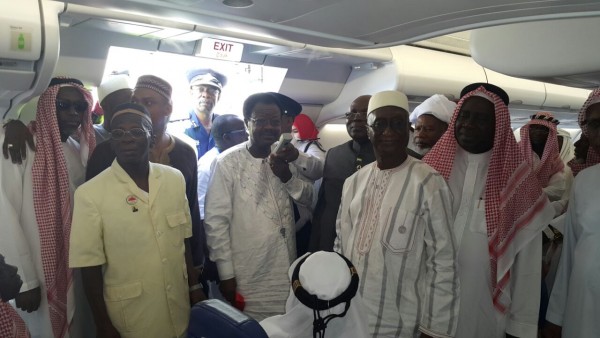 The Hon. Vice President, Ambassador Dr. Victor Bockarie Foh has on Monday 10th October, 2016 welcome the final batch of the 2016 Hajj Pilgrims.
The final batch of four hundred (400) pilgrims arrived Lungi International Airport at exactly 11:55 a.m on board Saudi Arabian airline, Flight NAS. They were addressed at the airport by the Hon. VP before being conveyed by Government buses via Portloko to the Siaka Stevens Stadium, where they were reunited with their relatives, friends and loved ones.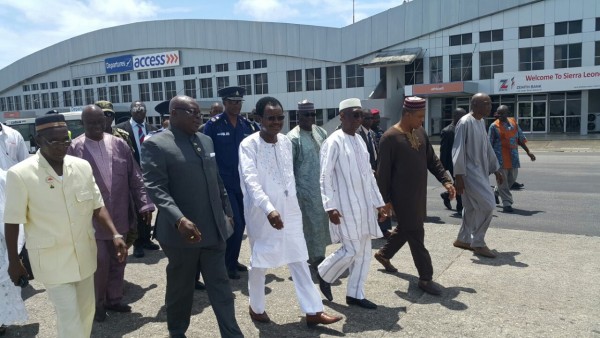 In his welcome address, Vice President Foh expressed delight at the safe return of the pilgrims. He reaffirmed the commitment of President Koroma and his Government to continue promoting religious tolerance and respect for diversity in the country. He averred that despite President
Koroma being a Christian, he placed so much premium on the values of Islam. He therefore, informed the pilgrims that despite the economic difficulties the nation is faced with, the Government will continue to sponsor Sierra Leonean Muslims who wish to perform one of the most important pillars of Islam, the Hajj.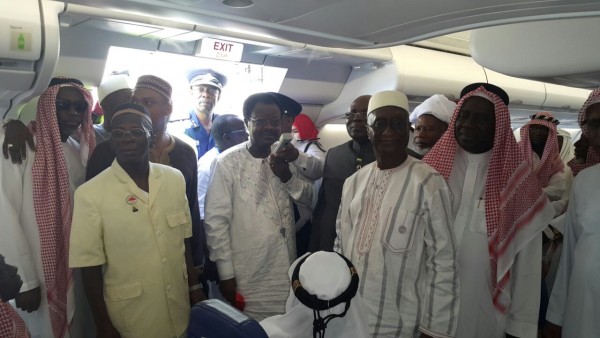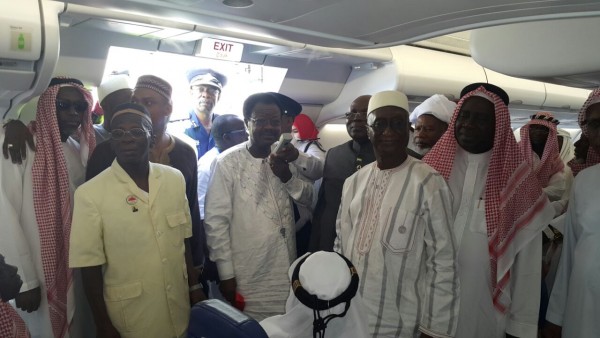 The safe arrival of the final batch of pilgrims, with no report of death or major injuries, has established this year's Hajj program as the most successful in recent times.
All eight hundred (800) pilgrims will pay courtesy to His Excellency the President, Dr. Ernest Bai Koroma and offer prayers at State House on Wednesday 12th October, 2016 at noon.
Accompanying the Hon. VP to the Lungi International Airport were his Special Adviser; Dr. Jengo Stevens, the Minister of Mines and Chairman of the Hajj Committee; Hon. Minkailu Mansaray, APC's Acting Organising Secretary; Mohamed Dondondo Bangura, the Minister of Transport; Hon. Balogun Logus Koroma and the Chairman of the APC Veteran Association; Thomas Tombeh Tombeh Conteh.
©PR/SOCIAL MEDIA
COORDINATOR
OFFICE OF THE VICE
PRESIDENT