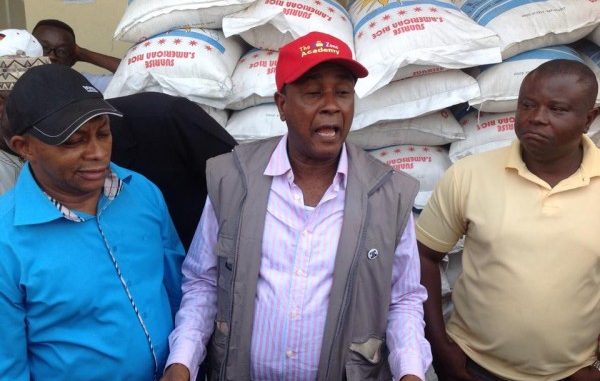 By Septimus Kanu :
Stakeholders of Port Loko district have set up the committee to discuss strategic measure in tackling the Ebola virus disease in the district. The committee has agreed to lockdown the entire Distrct for two weeks to intensive house to house search in order to thoroughly screen the people and take those that are sick out of their communities into holding centres where they will undergo the necessary scrutiny.
Addressing the people of Port Loko District, the Minister of information and communications Hon. Alhaji Alpha Bakarr Sahid Kanu disclosed that the District Ebola Surge Committee has agreed to lockdown the District for two weeks starting midnight of 23rd December, 2014 with a clear focus to hit the zero case result by 4th January,2015.
The Minister who also doubles as chairman of the committee noted that the EBOLA surge exercise will be carried out in every chiefdom of the district saying that Paramount Chiefs have vowed to put every measure in place to ensure the success of the exercise.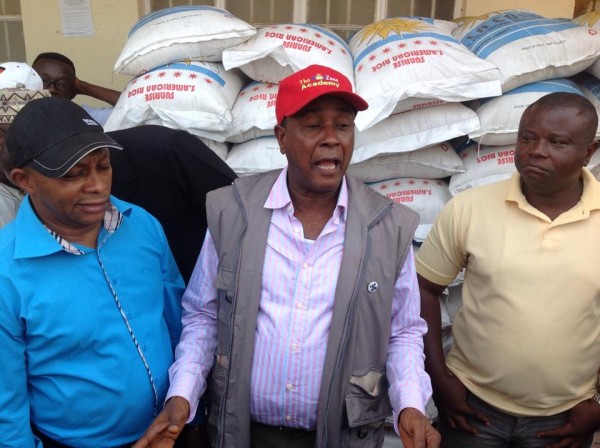 Receiving 100 bags from the Manager of Sierra Leone Commercial Bank Port Loko Branch,Hon. Alhaji Alpha Kanu said the ALPHAKA Foundation is poised to distribute 1,200 25kg bags of rice in the district to supplement the Ebola Surge campaign whilst acknowledging the support from the Sierra Leone Commercial Bank and encouraged other institutions to come on board and support the President's call in the fight against the virus. He said his Foundation will distribute 100 25kg bags of rice to every chiefdom in the district and encourage the people of the district to cooperate in implementing the measures the committee has designed.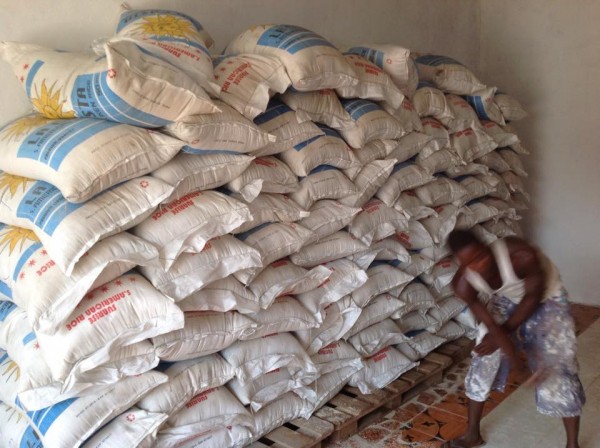 The Minister of Political and Public Affairs Hon. Ibrahim Kemoh Sesay applauded the ALPHAKA Foundation for the tremendous work it has been doing in the fight against the disease in the district and assured the information Minister that he is always willing and ready to support his Foundation in the interest of the development of the district.
He called on all Paramount Chiefs of the District to implement the measure the committee has adopted to the fullest and ensure that the people comply so that the exercise will yield the required result of the zero case result by January 4,2015.
The Paramount Chief of Lokomasama chiefdom, Baimaro Lammina Augbathor II assured the Minister of information and other stakeholders of their determination to carry out the exercise in a bid to reach the targeted goal of Zero case by 1st week of 2015.
The coordinator of NERC Port Loko District Hon. Raymond Kabia said that the two weeks lockdown will be a success if the people cooperate with the rules and applauded the ALPHAKA Foundation for its invaluable contribution in the fight against the Ebola virus in the district pointing out that the Foundation has built a treatment Centres and holding CENTRES across the district that has aided the fight against the disease in the district.