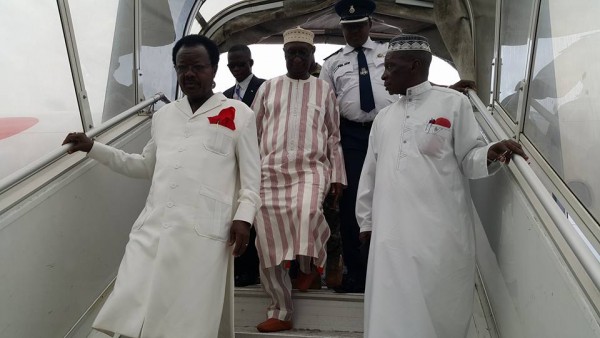 BY: JULIUS BAMBAY KAMARA
The Hon. Vice President, Ambassador Dr. Victor Bockarie Foh is at the Lungi International Airport to welcome the first batch of pilgrims arriving from the Holy Land of Mecca.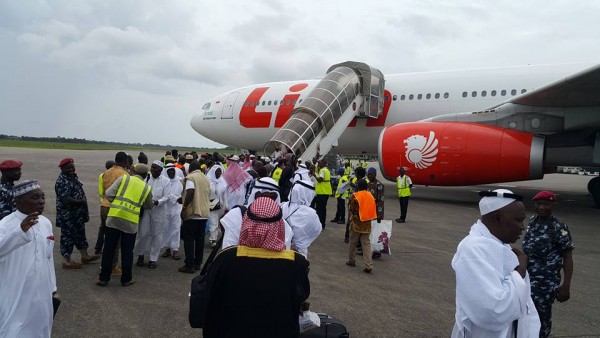 The first batch of four hundred (400) pilgrims arrived Lungi International Airport today (Sunday 9th October, 2016) at 12:20 p.m on board Moroccan Airline, Flight Lion. They will be conveyed from the Airport via buses provided by the Government of Sierra Leone to the Siaka Stevens Stadium, where they will be addressed by the Hon. Vice President and reunited with their relatives, friends and loved ones.
The pilgrims who left the shores of Sierra Leone barely a month ago, arrived home safely with no report of major injuries or death.
The second batch of four hundred (400) is expected at the Lungi International Airport on Monday 10th October, 2016.
Accompanying the Hon. Vice President to the Lungi International Airport, were the Chairman of the Hajj Committee who doubles as Minister of Mines; Alhaji Minkailu Mansaray, the Deputy Minister of Transport; Alhaji M A. Jalloh, the Acting APC Publicity Secretary; Alhaji Mohamed Dondondo Bangura and the Special Adviser to the Vice President; Dr. Jengo Stevens.